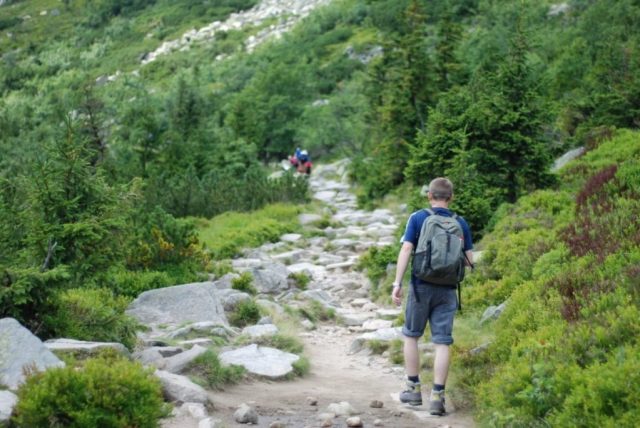 COLUMBUS, Ohio- The Ohio Department of Natural Resources (ODNR) is helping communities maintain or add new trail systems through the Recreational Trails (RTP) and Clean Ohio Trails programs.

"There is nothing better than getting out on Ohio's trails and taking in the natural beauty Ohio has to offer," Governor Mike DeWine said. "We're pleased that more communities will get the opportunity to improve upon and add to their trail systems through these grant awards."

ODNR administers the federal RTP grant program, which reimburses up to 80 percent of a project's funding. Chosen projects create and maintain trails, improve access for people with disabilities, and provide education about trail safety and the environment.

"The love and appreciation people have for the great outdoors is often found on the scenic trails that can be found in all parts of our great state," ODNR Director Mary Mertz said. "These grants help local communities offer families new and exciting ways to get outside, encouraging a true appreciation of our natural resources."

From forests to park systems, the projects chosen to receive funding from the Recreational Trails program include:

Delaware County
Ohio Department of Natural Resources-Division of Parks and Watercraft

$150,000 for the construction of 4.5 of new mountain bike trail at Alum Creek State Park.
Hocking/Athens County
USDA Forest Service, Wayne National Forest, Athens Ranger District

$150,000 for 35 miles of tread maintenance on the Dorr Run Loop and Monday Creek OHV trails.

USDA Forest Service, Wayne National Forest, Athens Ranger District-

$150,000 for construction of 3.5 miles of beginner and 6 miles of intermediate mountain bike trail in the Baileys Trail system.
Portage County
Shalersville Township

$134,797 to construct and restore 2,850 feet of multi-use trail in Shalersville Park.
More than 410 local trail projects across the state have received more than $36.7 million in federal funds through ODNR since RTP began in 1993. Applications for funding are evaluated using criteria such as need for the trail, public participation during design, and trail linkages. A full list of the chosen projects can be found here.

Grants through the Clean Ohio Trails Fund will be used to construct new long-distance trails and purchase land to build new trails. The work will link people to statewide trails, connect urban areas to recreational areas, and upgrade regional trail systems across Ohio. Grant recipients provide a 25% match for their projects. Approved projects include:
Franklin County
City of Columbus

$500,000 for construction of 1.5 miles of the Big Walnut Trail from Winchester Pike to Helsel Park.
Hamilton County
City of Cincinnati

$500,000 for Phase VII of the Wasson Way Trail. This phase will connect the Wasson Way Trail to the Uptown System being built on Martin Luther King Jr. Drive.
Lucas County
Lucas County Commissioners

$500,000 for construction of 0.7 miles of the University Parks trail from Silica Road to Centennial Road.
Summit County
City of Akron

$500,000 for Phase I of the Heritage Trail, which will pass behind the former Goodyear Tire factory and over two former rail bridges.
More information about these projects and others can be found here.

The Clean Ohio Trails Fund, administered by ODNR, is one of three components of the Clean Ohio Fund, which restores, protects, and connects Ohio's natural and urban places. Ohioans approved the establishment of the $400 million bond program in 2000. This is the 17th round of funding to be awarded through the Clean Ohio Trails Fund.

To date, the Clean Ohio Trails Fund has awarded nearly $112 million to provide Ohioans with better access to recreational opportunities through the creation of nearly 511 miles of trails and the acquisition of 128 miles of abandoned railroad and greenway corridors. To learn more about Ohio's trails, please visit trails.ohiodnr.gov.