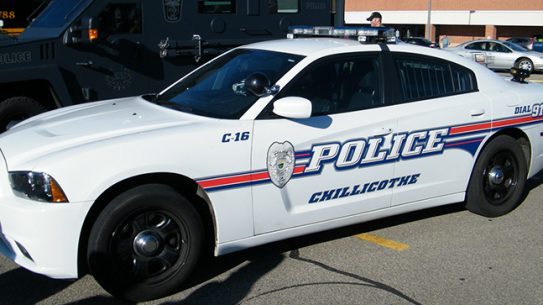 Chillicothe – Police responded to a local Kroger after witnesses saw a dog being dragged by a pickup truck enter the parking lot.
According to Police on 2/28/23 they were dispatched to 1165 Western Ave. in reference to animal cruelty. When they arrived witnesses told them that they saw what appeared to be a bag being dragged by a pickup truck but after closer inspections released that it was a dog. When witnesses attempted to help the dog the driver grabbed the dog and threw it in the truck and left the scene. Police noted in the report that a long trail of blood was found in the parking lot.
Information at the scene led police to a local home where they found the suspect's vehicle and in the back seat, a significant amount of blood was found. When they talked to the suspect he admitted to the situation and said that he didn't know the dog was attached to the truck until he stopped at Kroger and was working on emergency aid to the animal.
Local Dog Warden took possession of the animal and transported him to Medvet for emergency treatment.
The Dog Warder reported that they would have possible charges, and Chillicothe police issued the man a summons to appear in court on March 10, 2023.