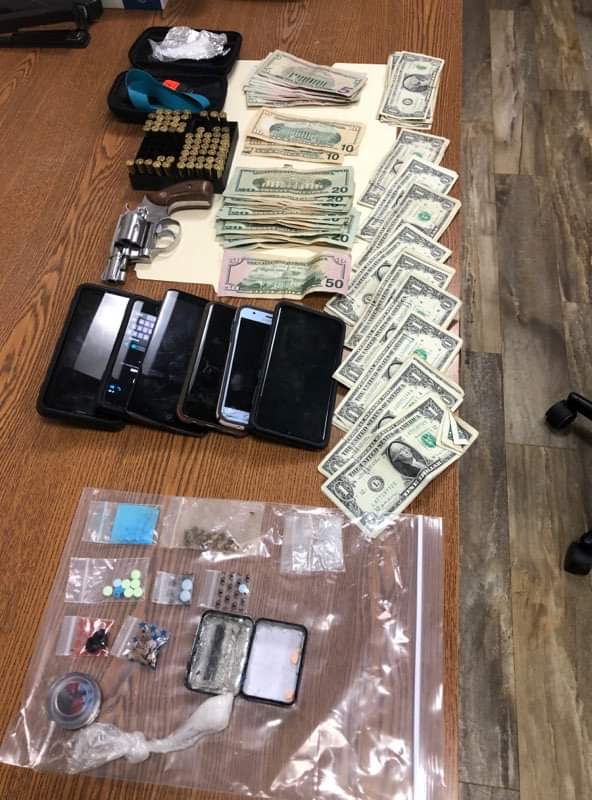 Hocking County OH- June 12, 22020, Deputies responded to West Logan for a suspicious vehicle complaint. After arriving in the area, deputies saw the vehicle drive from Charles St. into Mingo Park without any lights. Deputies stopped the vehicle in Mingo Park and when speaking with the driver, saw a firearm in the driver's side door area. After having the two occupants get out of the vehicle, deputies recovered a .38 caliber revolver.
The driver, Jon H. Gillespie, 29, of Lancaster was wearing an empty shoulder holster and had .38 ammunition in his sweatshirt pocket he was wearing, several knives and a large amount of U.S. currency.
Deputies also seized multiple cellular phones, additional ammunition and a backpack that contained suspected heroin and methamphetamine.
Deputies when checking the vehicle through NCIC, found that the vehicle had been reported stolen from Columbus, OH.
Gillespie was charged with Possession of Drugs, Improper Handling of a Firearm, Receiving Stolen Property and Drug Paraphernalia.
The passenger, Hannah N. Narm, 20, Lancaster was charged with Possession of Drugs and Drug Paraphernalia. Narm also had an active warrant from Perry County. Both were transported to the SEORJ.