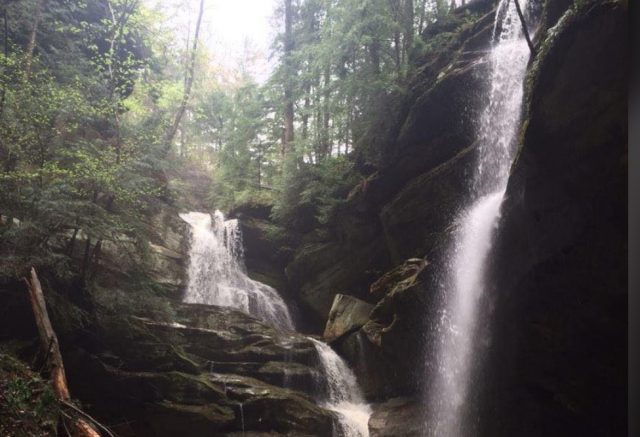 HOCKING – Emergency crews and a medical helicopter were dispatched to Hocking county for a person who fell from a cliff into the water around 2:30 pm
According to reports, Laurelville fire and the Ohio Department of Natural resources were attempting a rope rescue in the area of Conkles Hollow on Big Pine road after a visitor fell off a cliff. When they got to the bottom they found the man dead from the fall.
Hocking County Corner had identified the man as 45 year old as Lima resident Willard Gay.
According to sources, Gay was walking the upper rim trail at Conkles Hollow above the gorge with others, when he dropped a chew can and left the path to retrieve it. That's when he lost his footing and fell over 60 feet to his death.
Conkles Hollow State Nature Preserve is a deep, cool gorge, which is only 100 feet wide in places and is considered by some to be the deepest in Ohio. The cliffs above the gorge are about 200 feet tall. It was located 24858 Big Pine Rd, Rockbridge, OH 43149