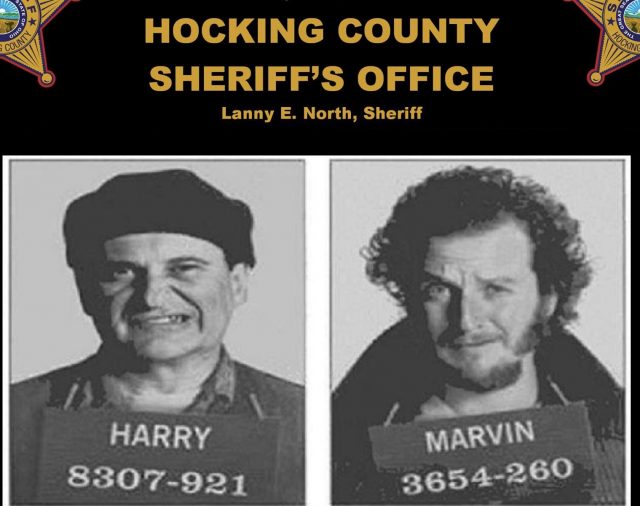 Hocking – On Tuesday, December 24th, just after 9:00pm, the Hocking County Sheriff's Office was dispatched to a burglary in progress.
The call was received from a muffled voice identifying himself as "Murphy" living at 656 Lincoln Boulevard. Using a state-of-the-art Computer Aided Dispatch System, the highly trained dispatchers from the Hocking County 9-1-1 Center were able to trace the call to the McCallister residence located at 671 Lincoln Avenue and dispatched deputies.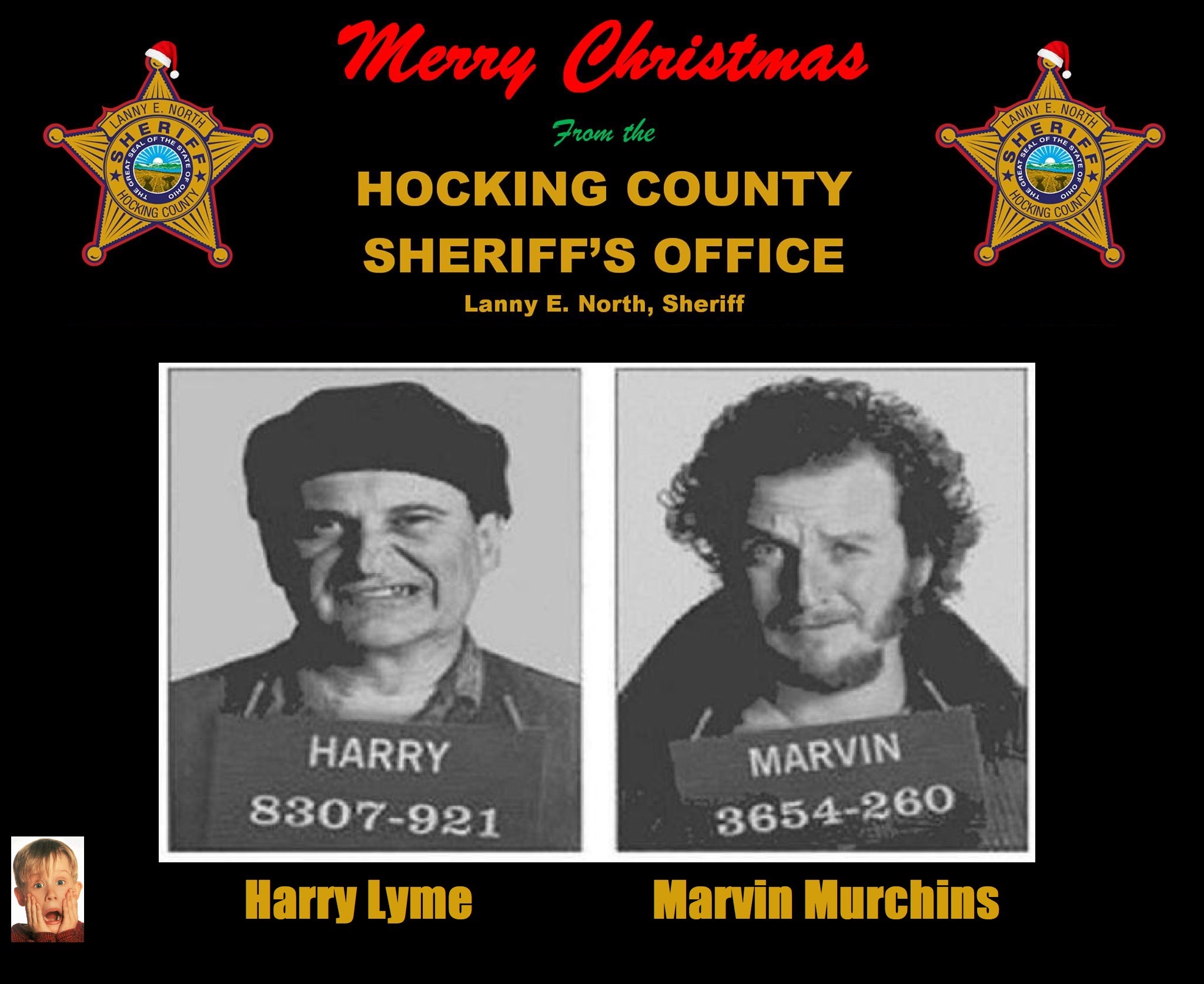 Deputies were able to take two suspects into custody. The suspects, identified as Marvin Murchins and Harry Lyme, had sustained unexplained injuries that appeared to include impact wounds from a B.B. gun, bumps from falling down ice covered steps, bruises from an apparent iron strike to the face, third degree burns to a hand with an embossed "M", a nail through the foot, burns on the head and scalp from a blow torch, adhesive and feather covering, injuries to the feet from broken Christmas tree ornaments, injuries to the back from falling on matchbox cars, injuries to the head from paint cans, strikes from a crowbar, injuries from hitting the side of a brick house from a swinging rope, and apparent strikes to the head from a snow shovel.
The suspects identified themselves as the "Wet Bandits" and Hocking County Sheriff's Office Detectives were able to link them to several other burglaries due to the fact they left the water running in each residence they burglarized.
An interview with the suspects included the typical lies and embellishments from the criminals, who claimed the injuries they sustained were part of an elaborate home defense network that was installed and deployed by an eight (8) year old resident, named Kevin.
Further evidence was recovered when the home owner located a gold tooth, belonging to one of the suspects that had been lost during the burglary.
Sheriff Lanny E. North and the men and women of the Hocking County Sheriff's Office would like to wish each and everyone a Merry Christmas and a safe holiday season.
And as always, before you depart on a vacation to France, make sure you have all of your family accounted for before your plane departs 😉