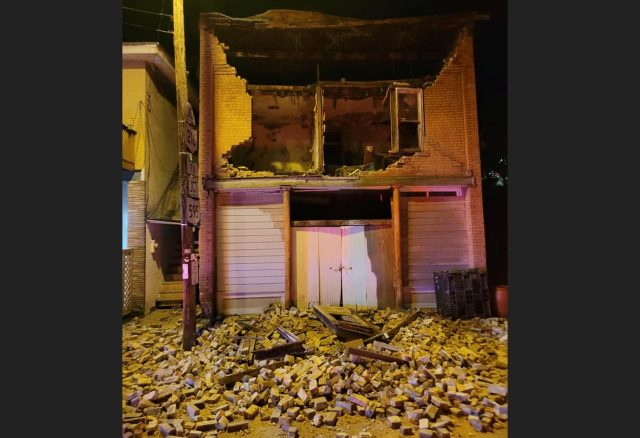 NEW STRAITSVILLE – At approximately 9:09 PM on April 23, 2022 the New Straitsville Fire Department was dispatched for a building collapse on Main Street near the intersection on Van Hyde.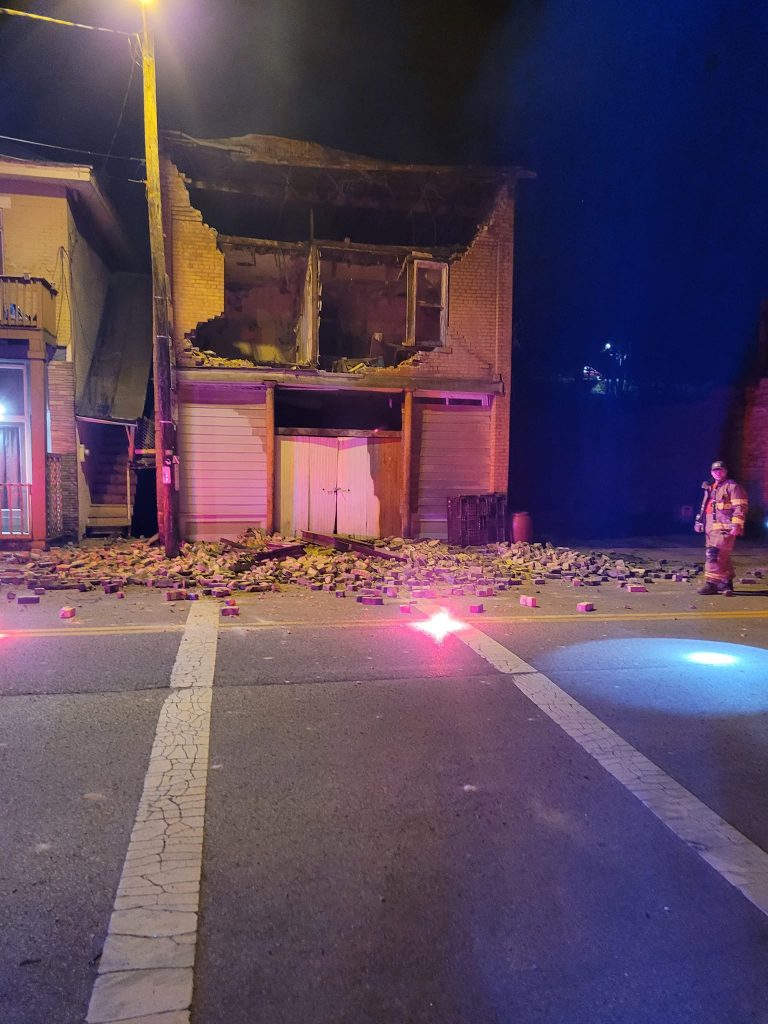 First units arrived on scene advising of a partial collapse to the front of a believed vacant building with debris in the roadway. State Route 93 was closed at that time, a collapse zone established and mandatory evacuations for residents inside of the collapse zone and affected structures.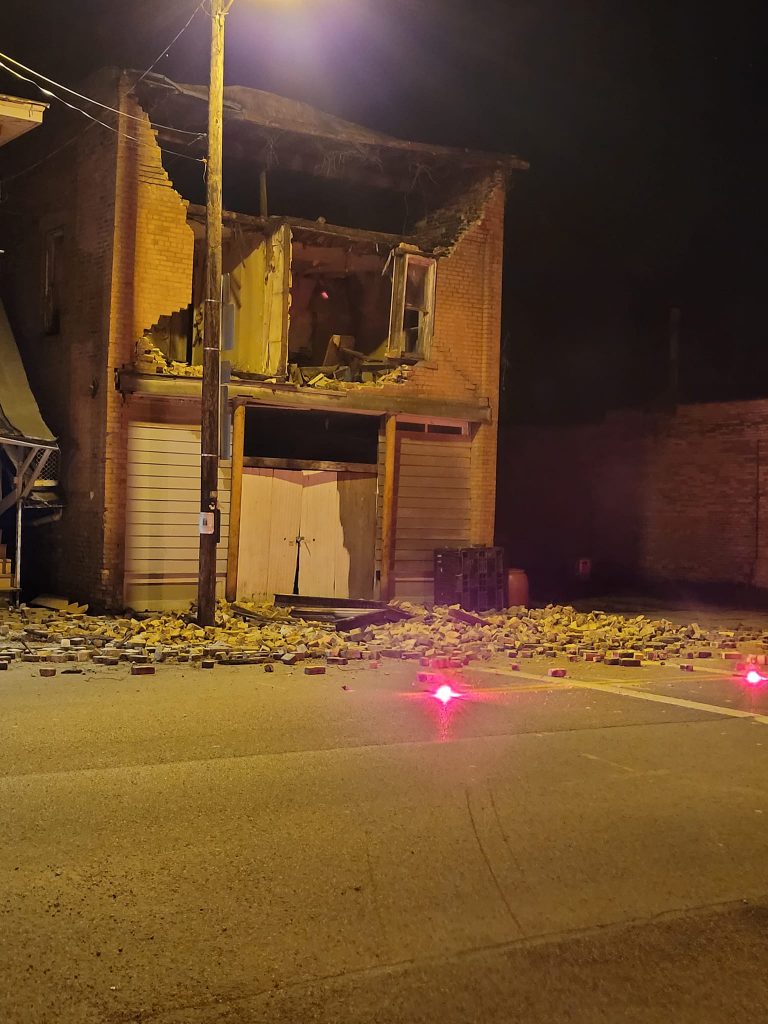 Perry County Emergency Management was on scene to assist and all utility companies were notified of the situation. With the help of Perry County Sheriffs Office we were safely able to determine the building was in fact vacant via drone and better observe the building. There were no injuries reported during this incident.
State Route 93 remains closed at this time and all are advised to avoid the area as this is still a dangerous situation due to the potential of further collapse. No plan had been reached to demolish the building at time of this release.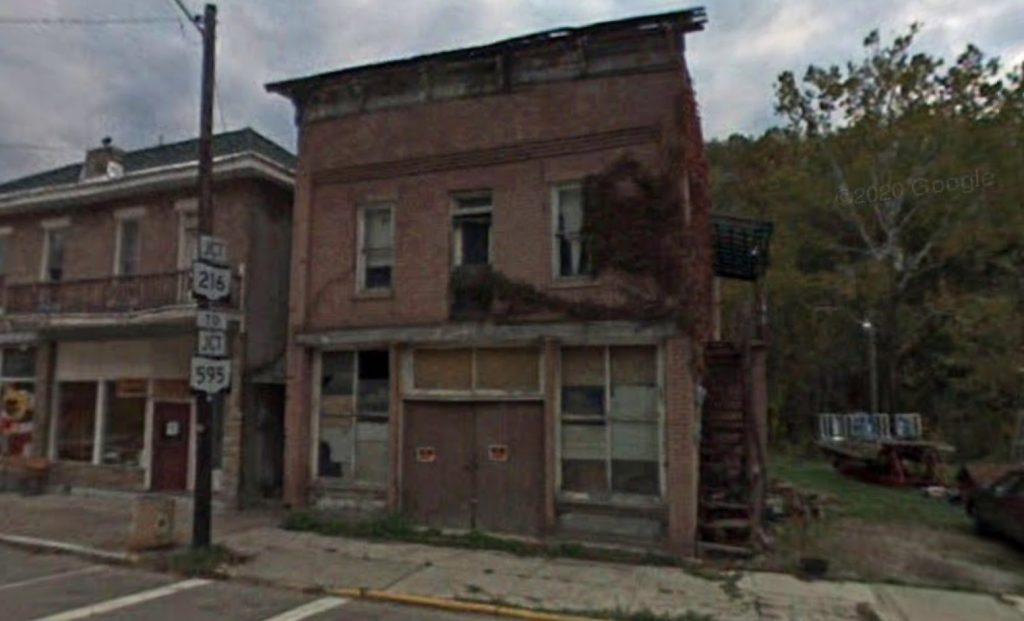 The New Straitsville Fire Department were assistant on scene by the new Streetsville Police Department, Perry County Sheriff's Office, Perry County EMA and ODOT.