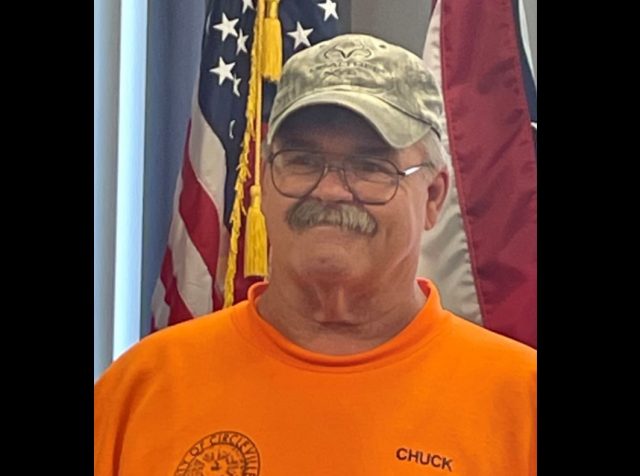 CIRCLEVILLE – Circleville Mayor Don Mcllroy announced today that a man who has served the community for 34 years is now retiring with honors.
Chuck Boltenhouse joined the City of Circleville, Department of Public Service on January 4, 1988 as a Maintenance Worker and has served as Public Service Foreman since 2018, according to the city.
"Chuck has touched the lives of countless citizens while serving his community with pride and is deserving of recognition upon his retirement from the City of Circleville. He has been a staple in the overall operation of the Public Service Department. Chuck's experience in the Building Maintenance Department has been very useful over the past years. Chuck takes pride in the youth of the community and takes pride in making sure the City parks are safe for them.
We admire and appreciate Chuck's wonderful working relationships with contractors and vendors doing business with the City of Circleville as well as his mentorship to co-workers."
A special proclamation occurred this morning Mayor Don McIlroy announced March 2nd, 2022 as "Chuck Boltenhouse Day"
Chuck shared his fond memories of working with Ralph Starkey and will remember being heavily involved in the installation of LED lighting in city building and traffic lights as one of his biggest accomplishments. He has worked with 7 Mayors, 12 Service Directors, 3 Service Superintendents and approximately 35 different service department employees over the past 34 years.
Chuck plans to spend more time with his dogs and his 95 year old father and do a little fishing.