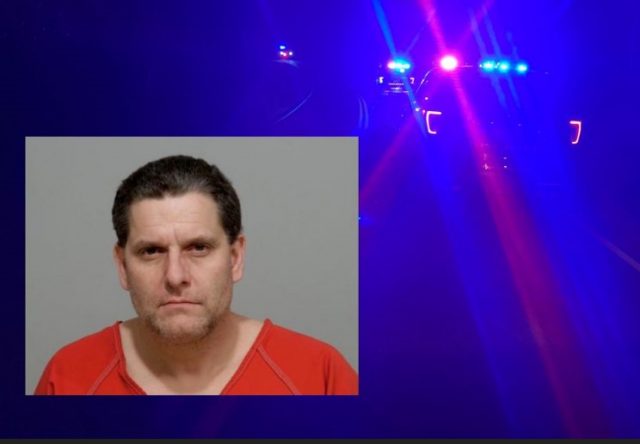 CIRCLEVILLE – A Circleville man is facing his penalty after a high-speed chase that started just within Circleville led police to the backroads of Fairfield county.
According to police, a traffic stop was attempted on Nicolas road by Circleville Police, but when police attempted the stop the grey ford Taurus took off leading police on a chase across most of the Northeast part of the county. The car headed North on Nicolas and Eastbound on Northridge road where Circleville Police called for help with OSP and Pickaway Sheriff Department. The car took a turn onto Bell Station road with several units in tow, law enforcement reported that there was minimal to no traffic and continued the pursuit. The chase then moved into the Stoutsville area and onto Peters road. The eluding car then made a desperate attempt and turned southbound on 16th road were eventually just past Heigle road between Stoutsville and Oakland he attempted to bail out and flee but police were ready and he was quickly arrested.
Law enforcement on the scene said that Steve Kirkendall was driving under suspension, and after a search of the vehicle nothing was found to add to that charge. Kirkendall was charged with failure to comply, and other charges. In court, he pleaded guilty to Failure to Comply with an Order
or Signal of a Police Officer and sentenced to 24 months in prison, $2,500 fine, and a Lifetime ODL suspension.