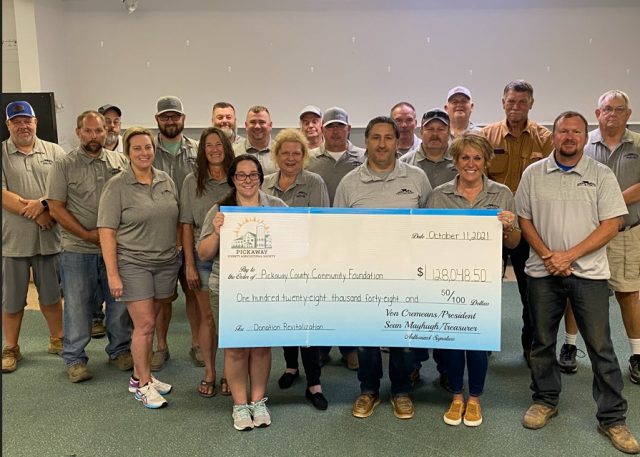 PICKAWAY – The Pickaway county fair board says promises were made and promises were kept after turning over a record amount of funds from their annual event Gun-A-Palooza.
A check in the amount of $128,000 dollars was given to Pickaway County Commissioner Harold "Champ" Henson to help pay off the debt costs of building the new fairgrounds.
The board voted unanimously to give the 75% of the proceeds from the events of the show every year to pay for the new fairgrounds.
Von Cremeans Pickaway Fair board president said that he doesn't know how they could do better with a smile on his face.
"We appreciate that year after year people support Gun-A-Palooza we have more people coming are coming from outside the county, now that we have this beautiful fairgrounds. We try to support every school district that we had Teays and Circleville we had basketball groups and boy scouts."
Cremeans said that he paid out about 15,000 to civic organizations.
Champ commended them on their hard work, "Picking up the check is the easy part. Your hard work paid off with a record year, said Henson,"
Cremeans said that they are considering a winter show, a bit smaller he said but there are ideas kicking around.