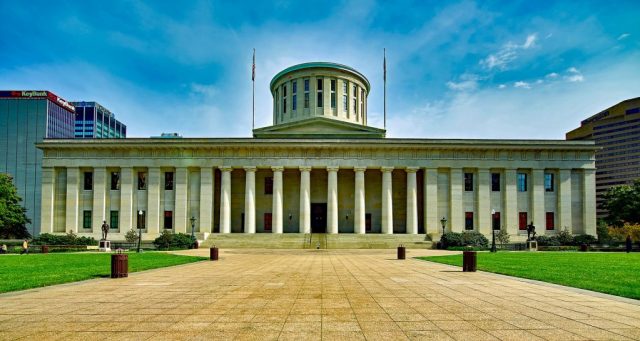 COLUMBUS—State Representative Brian Stewart (R-Ashville) today introduced a new House Resolution calling on members of Ohio's congressional delegation to investigate the role consulting firm McKinsey & Company played in the nation's opioid crisis.
McKinsey has admitted in court documents and class action settlements to devising strategies for its pharmaceutical clients to, in its own words, "turbocharge" sales of OxyContin pills into Ohio and therefore boost corporate profits. It has been determined that roughly 90% of all opioid pills sold in the United States of America from 2006-2014 can be traced to the McKinsey & Company's consulting advice to its pharmaceutical clients.
McKinsey & Company represented every opioid manufacturer throughout the crisis, including all who agreed recently to settle with Attorneys General from the State of Ohio and across the country. McKinsey itself agreed to a roughly $600 million monetary settlement in February of this year with 48 states.  It has also recently been discovered that McKinsey also profited from a federal contract to provide consulting services to the U.S. Food and Drug Administration (FDA), during which it advised the FDA to streamline the approval process for new medications—including opioids—while McKinsey was simultaneously under contract with the firm's pharmaceutical clients to advise them on how to circumvent the FDA's review. This simultaneous arrangement between McKinsey, the FDA, and the company's pharmaceutical clients constitutes a significant, undisclosed conflict of interest.
"McKinsey has profited off the pain and suffering of Ohioans, leaving death and the destruction of families behind. Worse yet, it did so knowingly, all while consulting with the Food and Drug Administration on the approval of opioid drugs," said Stewart.  "I applaud Attorney General Dave Yost for successfully working to recover monetary damages for local communities and organizations on the front lines of fighting opioids, but money alone is not enough, the opioid crisis remains, and companies like McKinsey & Company need to know there are consequences for their actions," Steward concluded.
Background material can be found here and here.