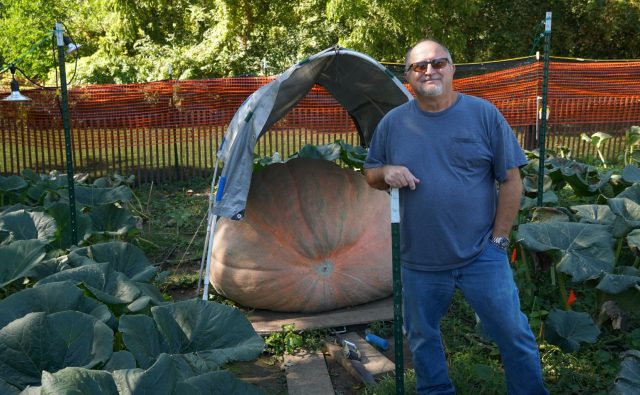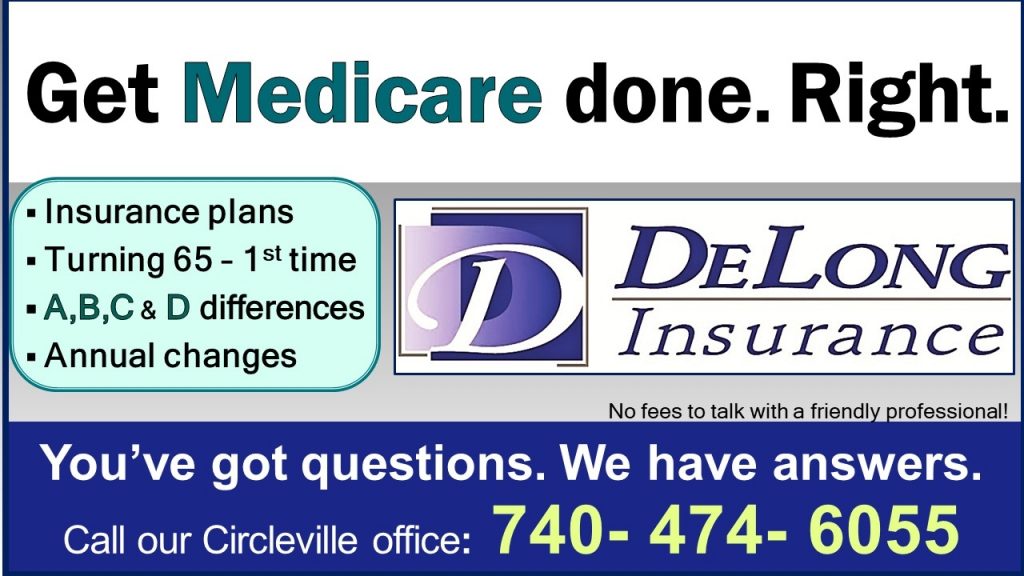 Circleville – A local man is growing his Pumpkins in the Shadow of the Circleville water Tower off Nicolas Drive in Circleville
Ray Anderson says he's lived in Circleville or Tarlton his entire life and for the last few years, he's tried his hand at Pumpkin Growing, this year he's been successful.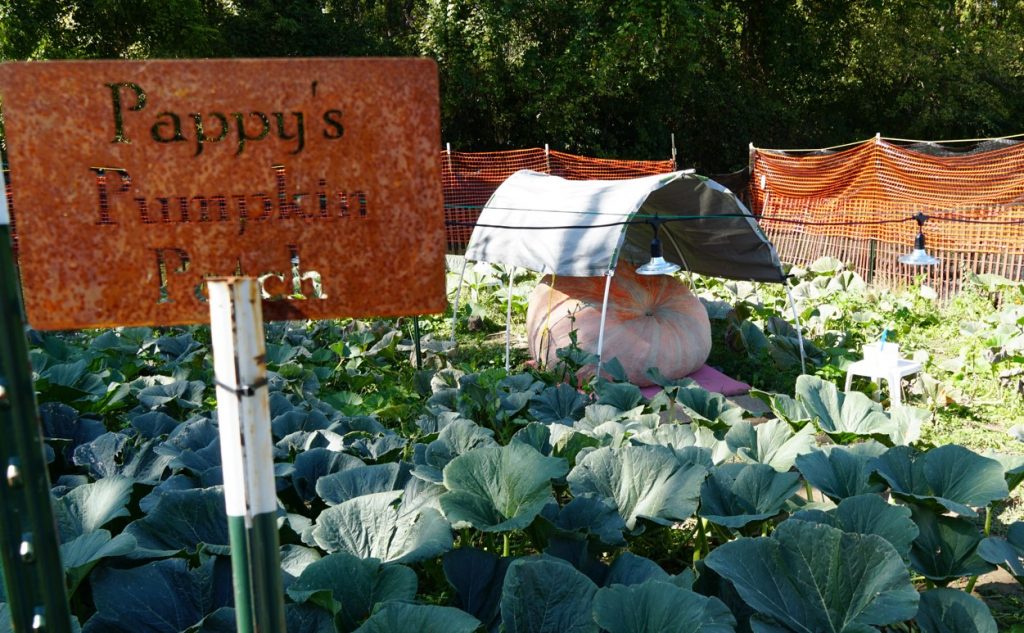 Anderson says that his daughter got him into growing the Pumpkins he said she felt he needed, "a Hobby." So three years ago he started growing, even though he's not really a farmer or gardener.
"I got involved in the local growing groups, last year I grew a pretty good-sized pumpkin around 650 pounds but it split in August."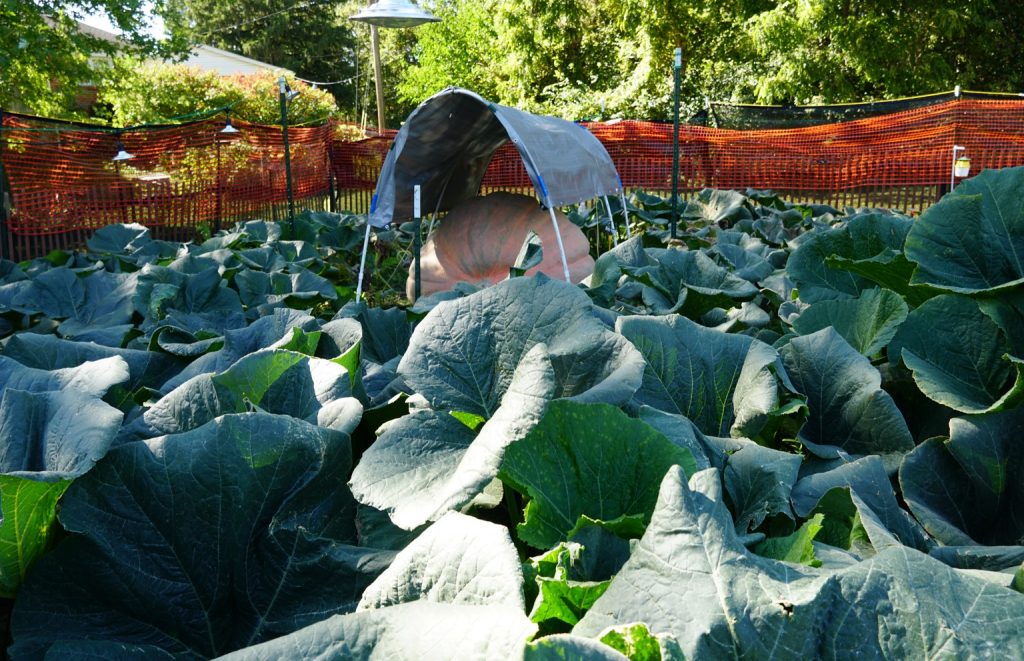 This year has been way more successful for him, with two large pumpkins taped over 1,300 pounds. The pumpkins have been named Bert and Ernie, roommates since spring.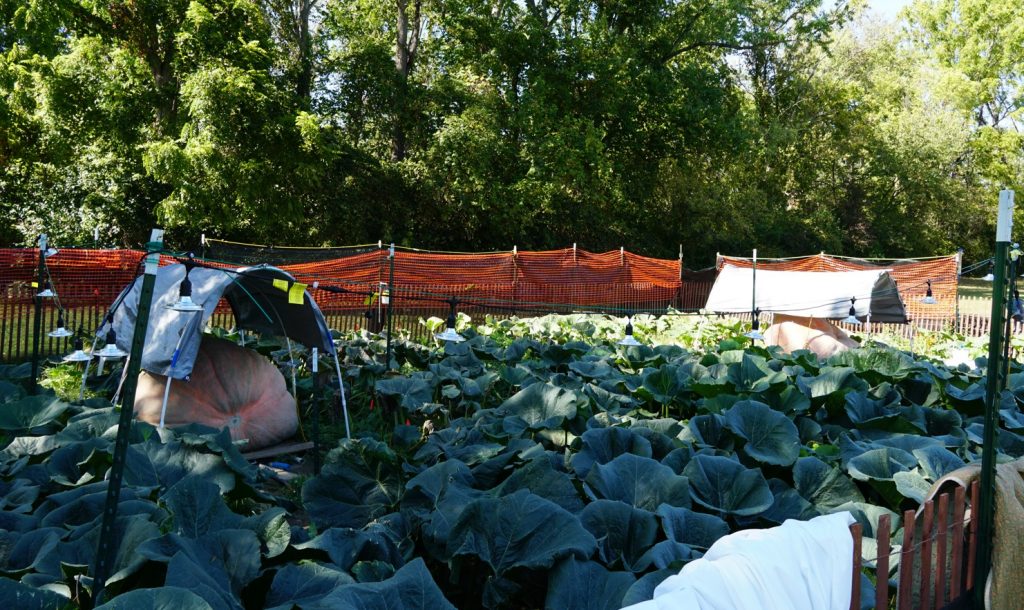 "I'm growing a seed from my last year's Pumpkin and a seed from Doug Kisamores patch from Ohio Valley Growers."
Ray says that Dr. Bob Liggett has helped him with growing the last few years, and while I was out visiting Liggett over the weekend Ligett told Sciotopost that Ray has invented a few things he is using in his own patch. One of those items was a shade that lets some sunlight in but doesn't sunburn the pumpkins, and the other item is a pulley system for moving the pumpkin inches while it grows.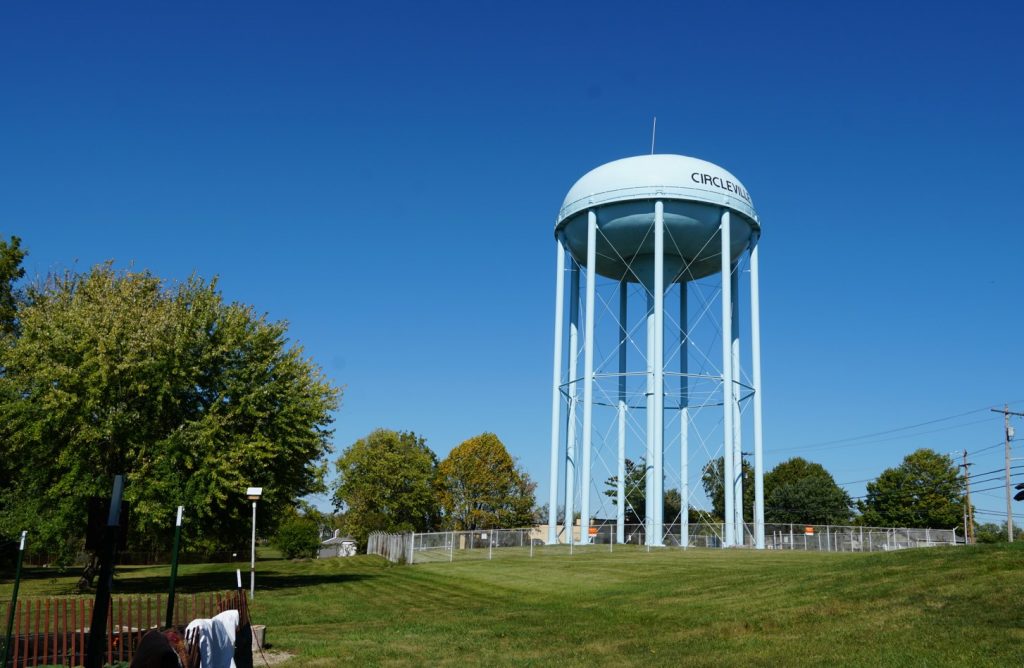 "Part of my downfall last year was moving the pumpkin when it grew, so I put together this method and it worked. I've had some little issues but I think I have been successful. Comradery is really great with all the other growers, I've been working with Liggett a lot but I call other growers and they always are happy to help."
Ray says he will grow Large Pumpkins for a few years, but he says taking care of Pumpkins all summer is a lot of work.