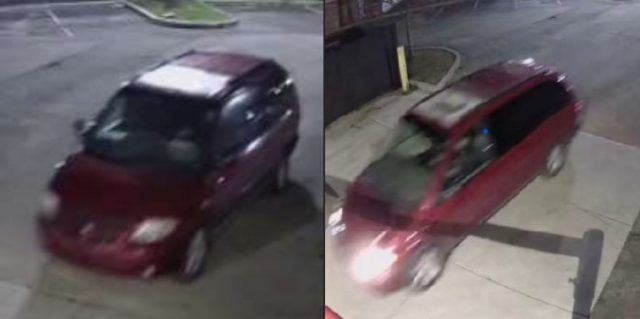 GROVE CITY – Grove City police are asking for help in recognizing a vehicle that was part of an armed robbery.
According to Grove City police on April 3, 2022, at about 5:20 A.M. an unknown white male entered a business in the 1900 block of Stringtown Road.
The suspect waited until the clerk was alone and displayed a gun, demanding the money from the drawer. The male was described as being in his late 20's or early 30's and six feet tall.
He fled the business to a vacant parking lot where the pictured vehicle was waiting on him. If you recognize the vehicle, please contact Detective Stonerock at 614-277-1752 or email [email protected]