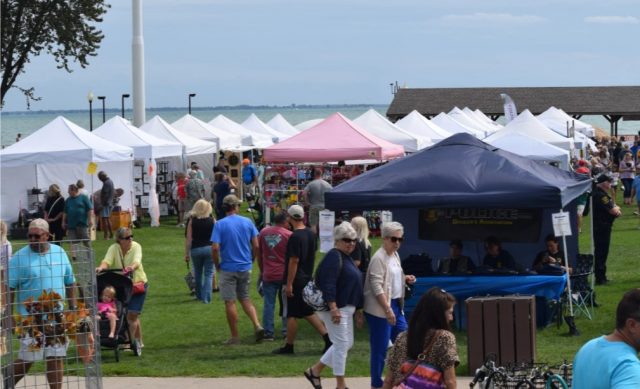 Grove City – Grove City welcomes the 43rd annual Arts in the Alley Music and Arts Festival is the third weekend in September, in Grove City's historic Town Center. Parking and admission are free. The 2022 festival takes place in Town Center Park, just off Broadway. The festival experience offers convenient access to charming, local businesses and dining opportunities.
Friday, Sept. 16, 5-9 p.m.
Saturday, Sept. 17, 10 a.m.-9 p.m.
Saturday, Sept. 17, Arts in the Alley Parade, 9:30 a.m., see the parade route below.
Sunday, Sept. 18, 10 a.m.-5 p.m.
Hosted by the Grove City Area Chamber of Commerce, more than 100 juried exhibitors display and sell fine art, photography, jewelry, crafts, fabric art, glasswork, pottery and wood creations. A variety of musical entertainment is featured throughout the weekend.

The Voice of Grove City features more than 30 amazing vocalists vying for the title and grand prize! Support contestants as they perform Friday, Sept 16 and Saturday, Sept. 17. The finals are noon to 3 p.m., Sunday, Sept. 18.
The Fine Arts and Grove City Easel Award, Crafts and Photography shows are in City Hall, 4035 Broadway.
The Quilt Show is in Saint John's Lutheran Church, 3220 Columbus St.
The Youth Art Show is in Mayor's Court at the Safety Complex, 3360 Park St.
Kids Fun Street is at the corner of Park and First streets.
The Arts in the Alley Parade, featuring the theme "Hometown Originals," hosted by the Grove City Chamber of Commerce in partnership with the Grove City Girls' Club begins at 9:30 a.m., Saturday, Sept. 17.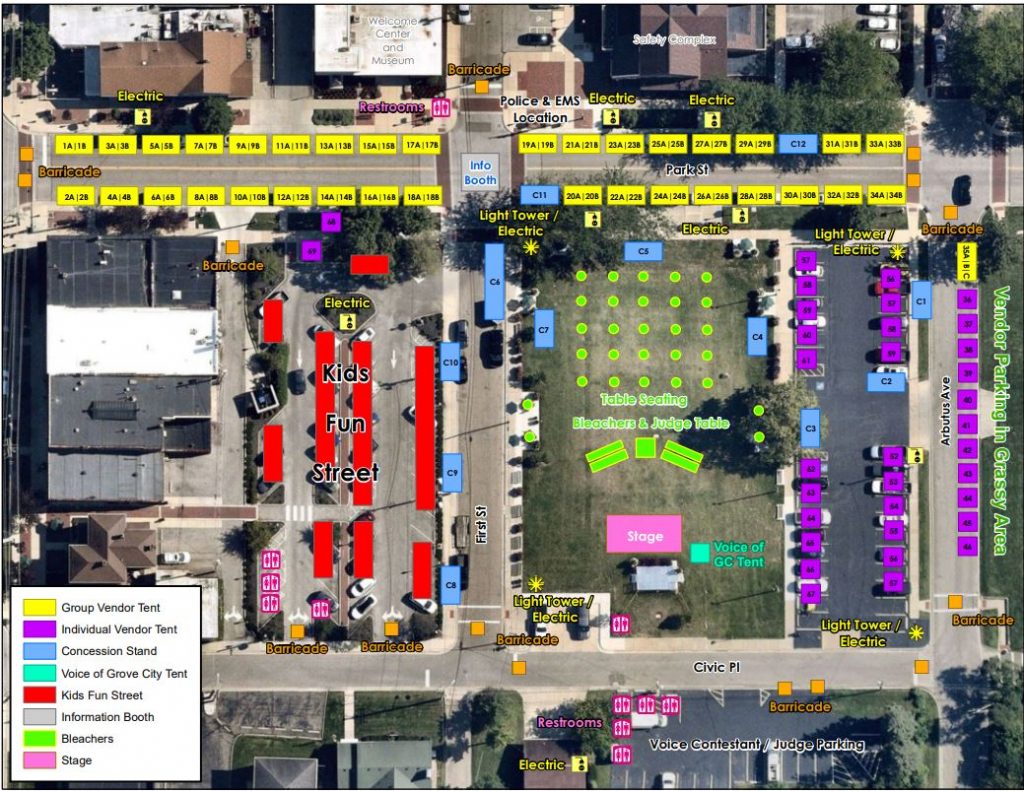 The parade steps off at the corner of Southwest Boulevard and Broadway heading south on Broadway, east on Columbus Street, south on Wilbur Avenue and then dispersing at Park Street Intermediate School (floats disperse at the United Methodist Church, Columbus Street). Broadway will be closed from Southwest Boulevard to Grove City Road during the parade.
The Grove City Welcome Center and Museum's extended hours during Arts in Alley, 3378 Park St.
Tour the museum during extended hours during Arts in the Alley, part of Grove City's observance of the nine-day Ohio Open Doors, a program sponsored by the Ohio History Connection, featuring daily events in participating communities throughout the state.