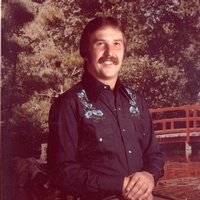 Gregory Carl Lowry, age 65, passed away Sunday, July 16, 2017 in his Columbus, OH residence as a result of ongoing health issues.
Gregory was born April 23, 1952 in the Columbus, OH area, and was a lifelong resident. During his working years, he drove semi, sold cars, and operated his own small businesses.
His passions included, collecting and showing a number of classic Corvettes that he owned, as well as boating and woodworking.
Preceded in death by parents, Carl and Esther Lowry; siblings, Beverly Leeka and Ronnie Lowry. He is survived by three children: daughter Rebecca (Keith) Stewart and their children, Alexis, Morgan and Taylor; daughter, Rachel (Mike) Gersper and their son, Peyton; and son, Greg "Bub" Lowry; numerous nieces, nephews and closest friend, Jim Bigler.
Friends may call Thursday, July 20, 2017 from 6 until time of memorial service at 7 p.m. at the Hilliard Church of Christ, 4300 Avery Rd. in Hilliard, 43026.
Family requests no flowers be sent. Arrangements with the Tidd Family Funeral Home.
This article originally appeared on The Pickaway News Journal