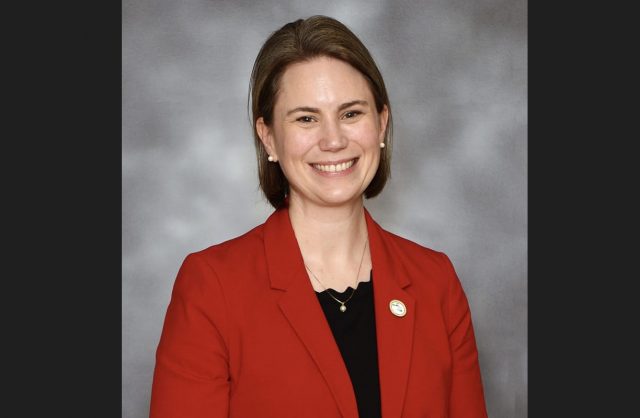 (COLUMBUS, Ohio)—Ohio Governor Mike DeWine Wednesday announced the appointment of Mary King to the Fayette County Court of Common Pleas, Probate and Juvenile Division. King, of Washington Court House, will assume office on Mar. 27, 2023, and will be taking the seat formerly held by Judge David Bender, who is resigning for a new seat on the Fayette County Court of Common Pleas, General and Domestic Relations Division. King must run for election in November 2024 to retain the seat. She started her law career as a private associate attorney at Kiger & Kiger Lawyers. In 2006, she started her own firm, Mary E. King, Attorney at Law where she was the sole practitioner. In 2008, while continuing her private practice, she became the Fayette County child support enforcement agency hearing officer.
King earned her Juris Doctor from Capital University Law School. King also holds a Bachelor of Science in human ecology from The Ohio State University.
King is admitted to practice before the United States Supreme Court, United States District Court, Southern District of Ohio, United States Tax Court, and the Ohio Supreme Court.
King is a member of the Fayette County Bar Association and the Ohio State Bar Association.
King is involved with Miami Trace Local Schools, and is a member of the Fayette County Farm Bureau, the Fayette County Historical Society, and is a lifetime member of the Washington Court House Rotary Club.