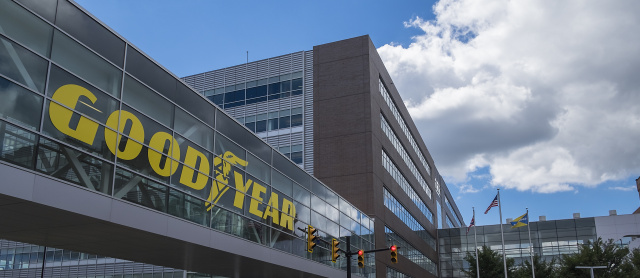 PICKAWAY – The Pickaway County Board of Commissioners and Pickaway Progress Partnership (P3) announced today that Goodyear Tire has begun construction on a new 1.2 million square foot facility near Rickenbacker Airport, bringing as many as 200 new jobs to Pickaway County.
"We are very pleased that Goodyear has chosen to do business in our community," said County Commissioner Jay Wippel, president of the Board. "Through our pro-growth policies, including a Community Reinvestment Area (CRA) designation by the commissioners in the Rickenbacker area, this marks another job-creation milestone for Pickaway County."
The Goodyear Tire project is the impetus for new roadwork and utilities infrastructure investments that will open new sites for future development along Rickenbacker Parkway. This project adds to what has been a dynamic period of economic development in Pickaway County. More than 1,000 manufacturing and logistics jobs have been created or retained in Pickaway County since 2013.
"We're really pleased that Goodyear Tire has chosen to invest in our county. It's a credit to our local government leadership and regional partners that we're able to provide a competitive option forprojects like this," said Ryan Scribner, Executive Director of Pickaway Progress Partnership.