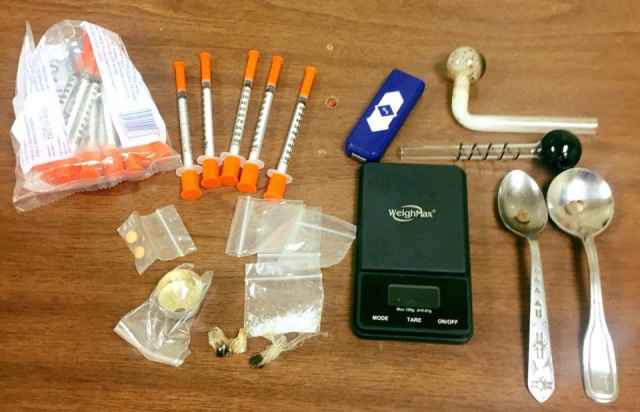 CIRCLEVILLE – On June 28, 2018 a vehicle was seen leaving Speedway on Lancaster Pike heading Eastbound on U.S. 22 by Circleville Probation Officers with no rear license plate. Officer Morningstar and Officer Canterbury conducted a traffic stop on the vehicle. During the stop Officer Morningstar deployed his K-9 partner "Harry" to conduct a free air sniff around the vehicle. "Harry" alerted to the presence of an odor of narcotics coming from the vehicle and all the occupants of the vehicle were removed.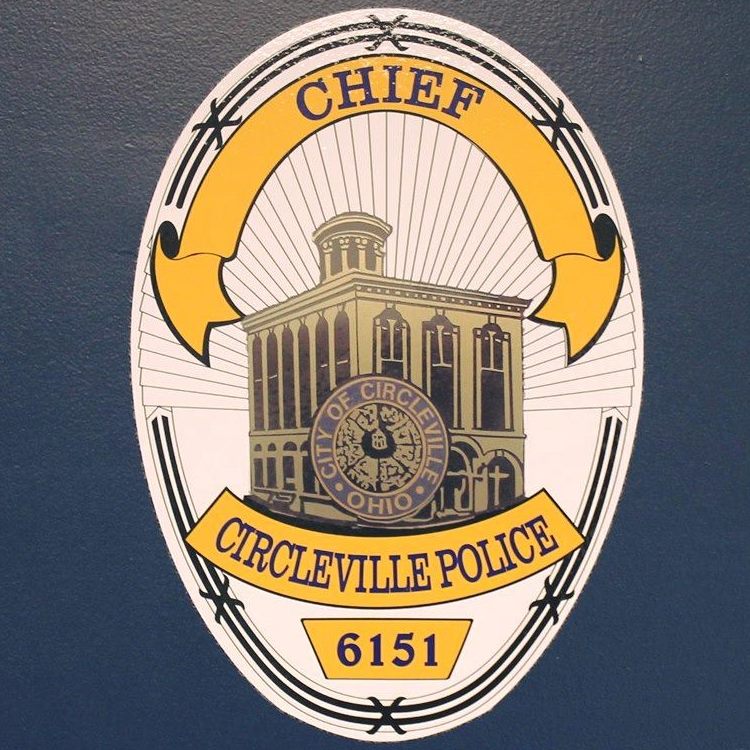 During a search of the vehicle Officers located a Tan colored bag on the backseat floorboard. Inside the bag they located a glass pipe with white residue, multiple unused needles, a set of digital scales, two spoons with residue on them and a small camouflage zippered case. Inside the camouflage case were two individually packaged Brown tar-like substance rocks and a small clear bag which contained a clear rock-like substance.
  The two backseat passengers of the vehicle identified as Michael Vandagriff, 41 of Tarlton and Codi Jane Smith, 22 of Stoutsville were arrested and charged with Felony Possession of Heroin and Felony Possession of Methamphetamine. They were both transported to the Pickaway County Jail.