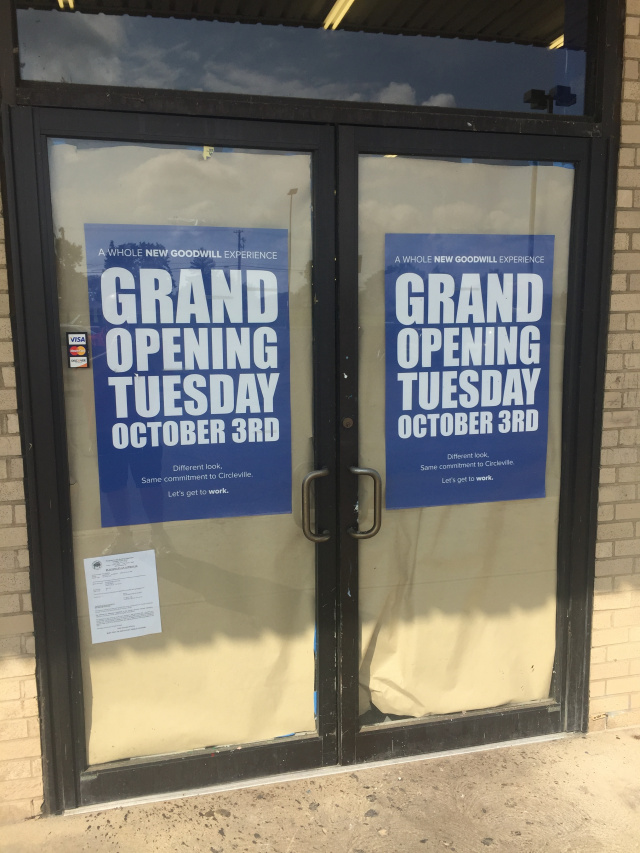 - Advertisement -
Circleville

Goodwill Industry's International Inc. shortened to Goodwill is a nonprofit 501c that provides job training, employment placement, and other community programs.
We visited the new store at 23625 US highway 23 in Circleville and met with manager Brandie. While talking to her we noticed that the back room was full and the tubs that hold donations were overflowing. She told us [that] she "Can't wait to get into the new store opening on October 3, its a lot bigger, it will better suit our needs." We asked Brandi if they would need more staff and she replied they have already hired on 5 more people for the larger location.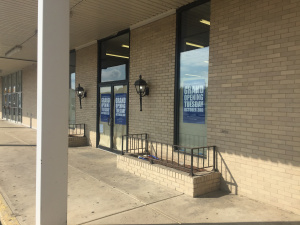 "When Volunteers of America Thrift Stores closed we received a lot more donations."  She explained to me that Goodwill has wanted to do this for a while but could not find a suitable place. "They wanted to keep it here in Circleville," said Brandi. Goodwill will be relocating to the location Volunteers had before they closed at 24799 US Highway 23 South in Circleville. As mentioned previously, the Grand Opening will be October 3rd. Brandi said, they will most likely be closed a day or two before this to move into the new location and they are also adding a bathroom to the location.
- Advertisement -