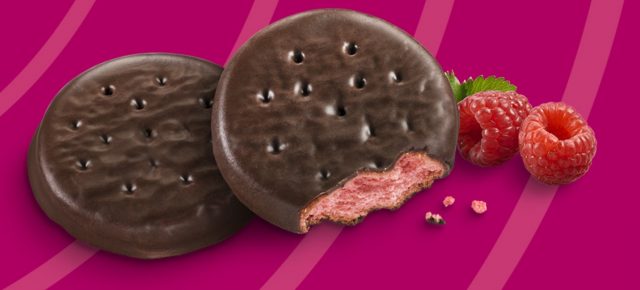 US – A new cookie that went on sale Monday and was only offered online, now the new cookie is sold out and being resold on popular auction sites such as eBay for big prices.
Girl Scouts Inc,  in an effort to teach scouts about e-commerce, Raspberry Rally was sold exclusively online and shipped directly to customers.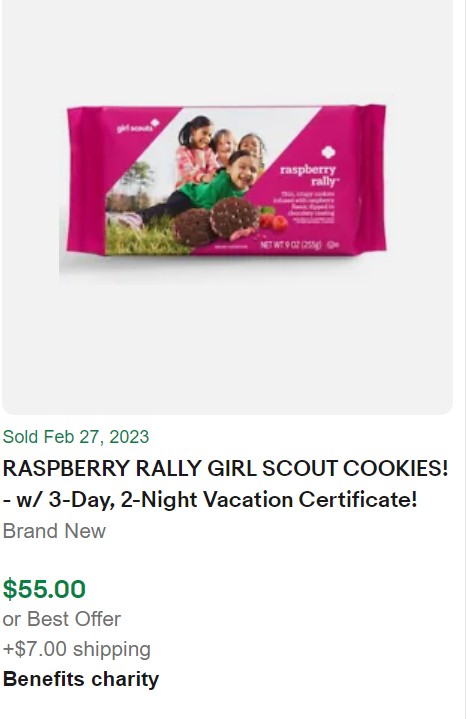 The new cookie is described in a similar format to the Thin Mint cookie but it has a pink center that gives a burst to the berry flavor.

Now the Berry Cookie is being offered by resellers online, asking 5,10, and sometimes 20 times the original cost. We looked on eBay and found sold packs of cookies going for up to 50 dollars a carton, and several packs going for several hundred. The original price of these cookies is 5 dollars a box.