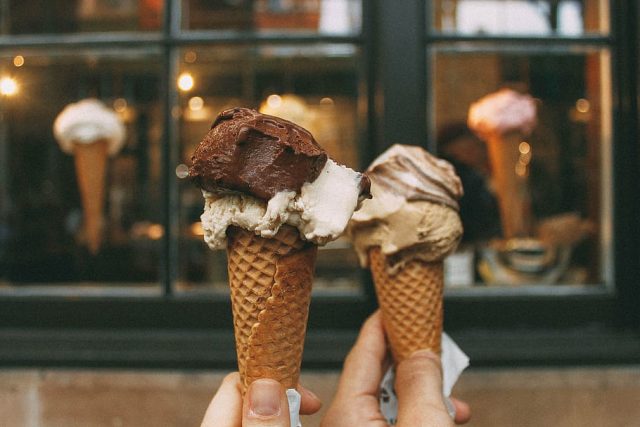 OHIO – July 18th is National Ice cream day and an online company has released its findings state by state on favorite flavors across the country.
Instacart, a grocery delivery service has used some of its collected information to create a map of favorite ice cream flavors states to state. The information collected was, "purchase data featuring thousands of different ice cream products to reveal each state's uniquely popular ice cream flavor."
Vanilla was said to be the most popular ice cream across the US, accounting for more than a quarter (26.2%) of all sales in the US, but beyond vanilla, there was a story to tell.
Some of the most popular flavors were a bit different like:
Green Tea
Rum Raisin
Pistachio
Mango
Rainbow Sherbet
Ohio didn't go too far out of the normal with  Chocolate Chip being the #1 flavor chosen.
Tourism Ohio released the best ice cream in the state map recently that maps some of the best cream shops you can find that here: https://trails.ohio.org/static/uploads/pdfs/Ohio-Ice-Cream-Trail-Map.pdf
To see the entire breakdown of state favorites click the link below