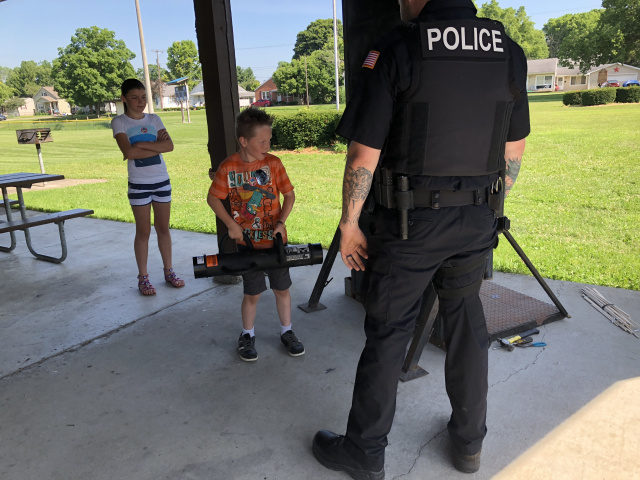 CIRCLEVILLE – Circleville police took their turn with the Friday at the park event this past friday.  Every weekend a local group does something FREE with kids at the Ted Lewis Park in Downtown Circleville.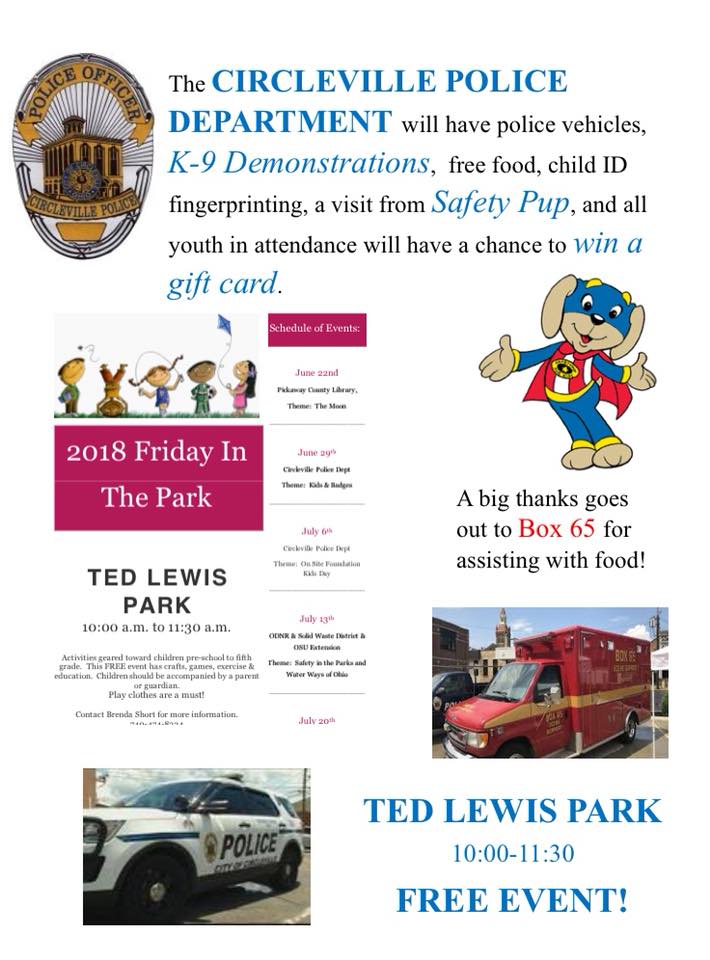 Circleville Police had police units on display for the kids to climb in and check out, K-9 Demonstrations from Officer Morningstar, ID fingerprinting, Safety Pup, and a chance to win a gift card!


Box 65 and Foundations4youth were also in attendance with giveaways and food.  According to Circleville Police Department Facebook, "Friday in the Park was a huge success! 90 hotdogs, drinks, popsicles and fun! We had an amazing group of residents and children. Can't wait till this Friday when we get to do it again!"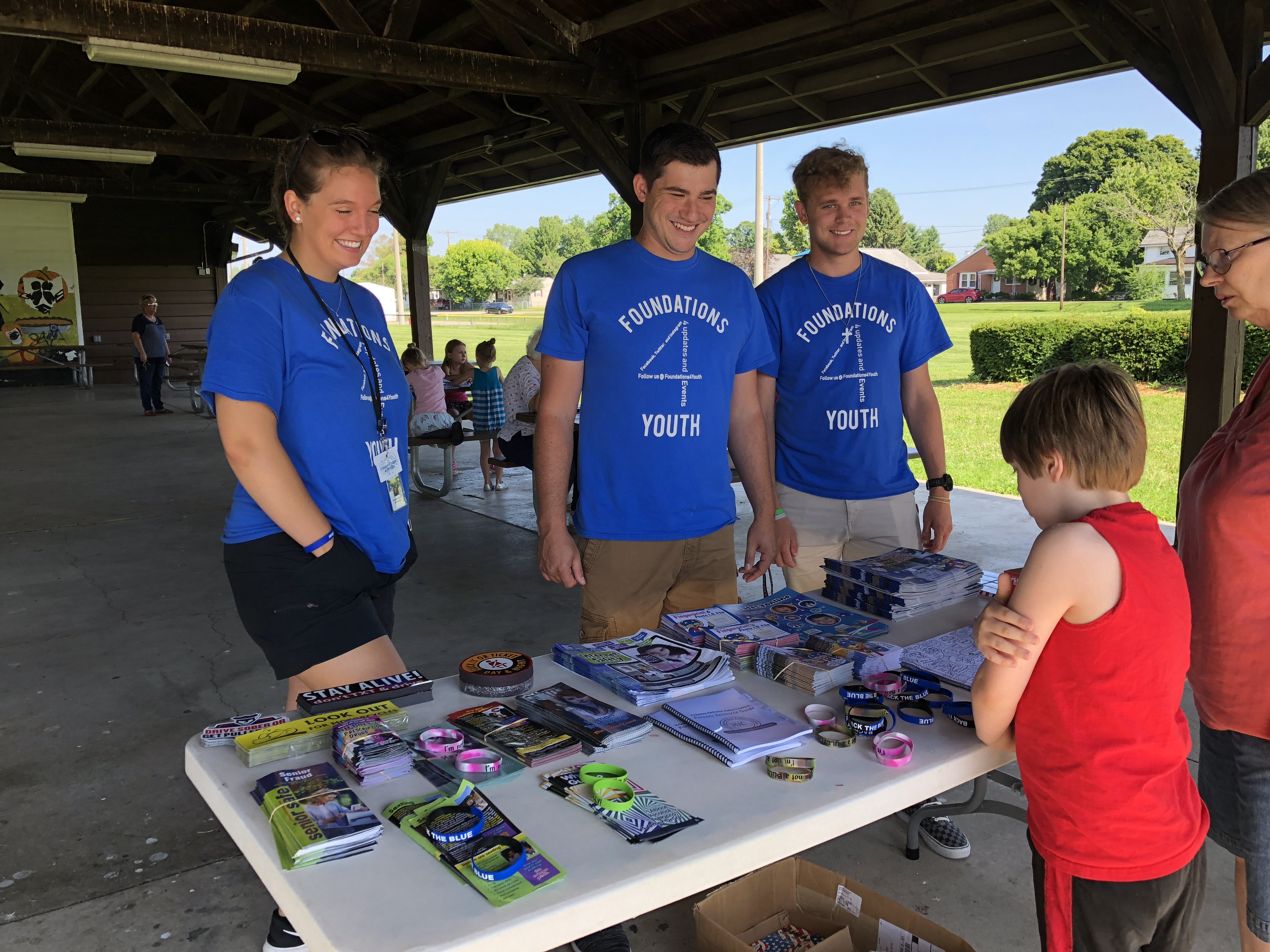 Circleville police department get a second chance to support the kids in the community on July 6th when they do a second Friday in the Park for Foundations4youth.  The event happens every friday from 10-1130 am at Ted Lewis Park in Circleville.