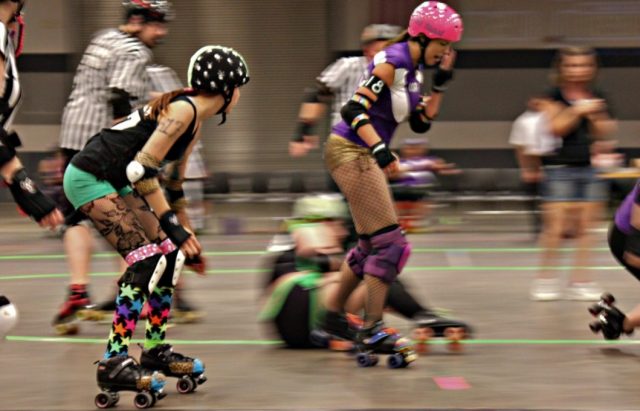 AMANDA – A free event has been planned for April 13th and 14th in the village of Amanda at the local skating rink to honor a woman that owned the rink for many years.
Located at 5180 Sand Hill Rd, Amanda, OH 43102 the Rock the Rink Sue Mcmillen Memorial is a community event that all are welcome to.
According to the group they have had a lot of local places donate so the kids could have a fantastic time. The roller rink will offer free admission, free skate rental, pizza, drinks, and some door prizes.
Some of the door prizes include:
Footballs, basketballs, Subway free sub coupons, DaQue gift certificates, Clearcreek Cakes and Bakes gift Certificates, Laurelville Pizza gift certificates, Dicks Sporting Goods gift cards, and lots of other door prizes! Every person gets a goody bag on the way out!
"Sue McMillen owned the Amanda Roller Rink for many many years. About 12 years ago God was bugging me to go over there and ask her if we could just open the skating rink for free just before Easter. I ignored the prompting of God for a year, and then the Holy Spirit came back full force during the next Easter. It was his idea to do this so I went over there with my kids in the backseat and said sit in here and I told God if the person you happens to run that skating rink is just there right now this afternoon and they happen to have a date right before Easter it's on. So I didn't know Sue McMillen at the time. I walked in and there she stood, I pitched her the idea and she got this huge smile on her face. She opened her appointment book and pointed to a Thursday right before Good Friday. It was the only date open and my jaw dropped. So it was on and I didn't know how in the world we could feed a whole village, and God said go ask the pizza businesses and they will be happy to help, As I went to each pizza shop it was like God had already been there because they were all in. The first year we threw I didn't know if anybody was going to show but we had about 120 people. Over the years it became so huge that we had to expand it to two nights and Sue was happy to do that."
"Sue McMillen passed away In 2018 from cancer. She is dearly missed. She loved the kids so much. She wanted them to know what Easter was all about. The smile on her face was pure joy every year. Although we miss her, her family is now continuing the tradition and Amanda Ohio every year"