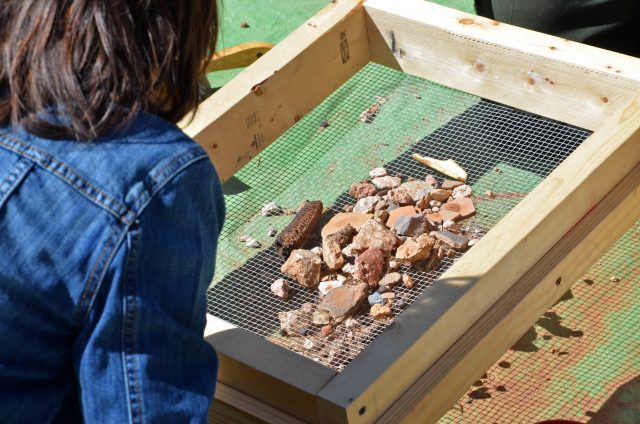 ROSS County – Bring the kids to the Lucy Hayes Heritage Center for a touchable "Youth-Oriented Archaeology Day" 1 to 4pm this Saturday, April 29th, 2023.  
Jeb Bowen, archaeologist with the Pickaway County Historical Society, is coordinating the event that will have children learn for ten minutes at five stations.  Among the topics are geology, fossils, historical artifacts, and metal detecting.  
Retired teacher and archaeology educator Gary Argabright will present ancient technologies like flint knapping.  
Attendees are encouraged to bring rocks and artifacts for identification.  
For more information contact Jeb Bowen at 567/232-8207 for voice or text. 

If you enjoyed Ross County Archaeology Day on April 15th, this event has a similar focus for a younger audience.  The hands-on learning experience (and light refreshments) are free for people from ages 3 to 103 at 90 West Sixth Street in Chillicothe.