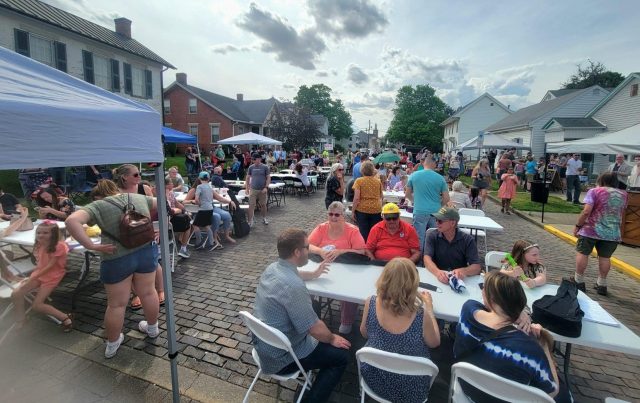 Circleville – This weekend Studio 1 will open its doors and spill out onto the streets for a live music recital from the talented students that perform and learn at the location.
"It was such a success last year, we want to keep the tradition going," said Rachael Lunch-Brooks, "We want to provide a fun alternative to a traditional sit-down recital. Last year we could see how much fun these kids had and it was well worth it."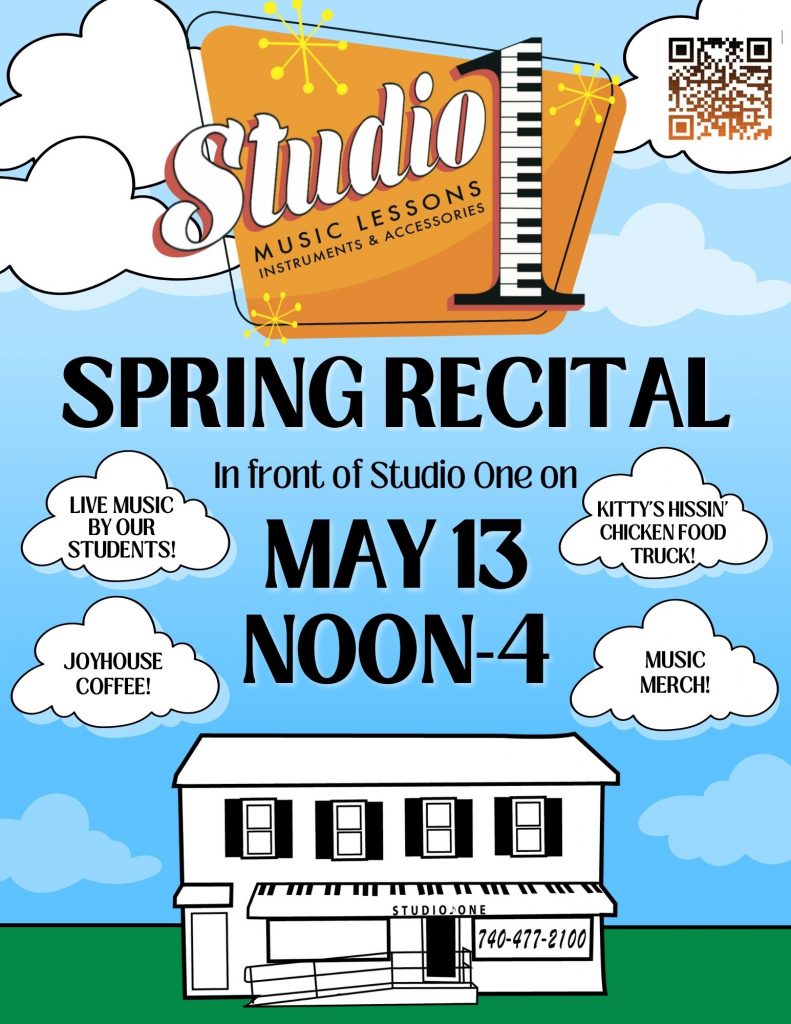 Brooks took over ownership of the company in 2020 and has owned and operated the East Franklin Street location since.
Along with the performance, Hissin Chicken, Joyhouse Coffee, and Lindsey's will be on location for food and beverages during the show.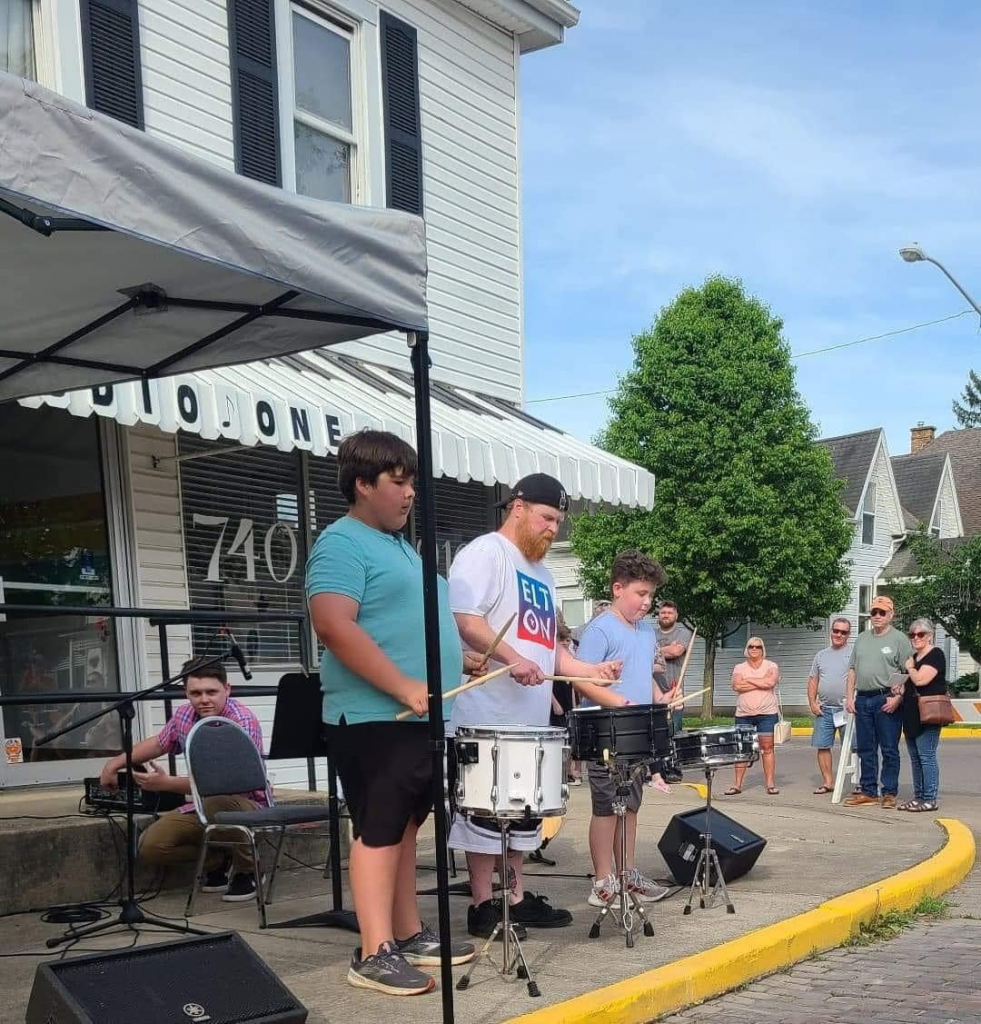 "We will have around 90 students performing altogether. The recital times are split up. We are having noon, 1:30, and 3:00 recitals," said Brooks, "We are really proud of our students for being willing to get up and perform in front of their family, friends, and strangers. It takes a lot of bravery. It's wonderful to see the kids progress in their musical talents and we love being able to show that off. We hope everyone has a great time and we hope Circleville can come out and help support our local young musicians."
The event coincides with Uptown Circleville Chocolate Walk this weekend May 13 from Noon to 4 pm
Located at 250 East Franklin street in Circleville Studio 1 offers piano, guitar, bass, ukulele, violin, brass, woodwinds, percussion, adapted lessons, and music therapy. You can find more information on them on Facebook.