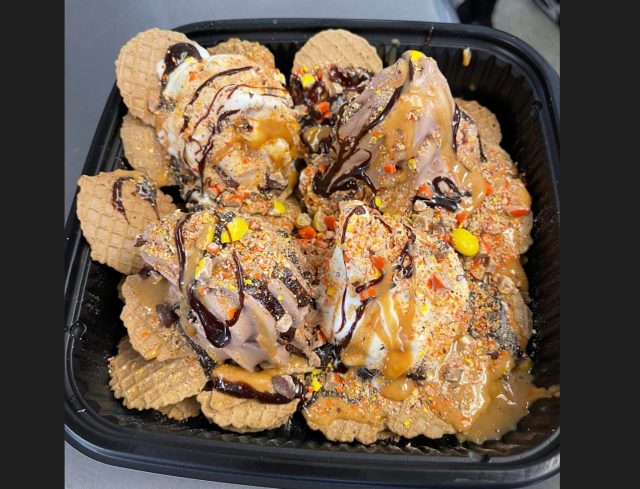 PICKAWAY COUNTY – A new way to eat your favorite dessert had become popular this year, Ice Cream Nachos. Now you can purchase them in two locations in Pickaway County
The Dairy Freeze in Mount Sterling was the first to offer the Nachos this year with a container of waffle cone "chips" covered with both vanilla and chocolate ice cream, smothered with chocolate and butterscotch toppings, a crushed candy dribble, these are the kinds of nachos that you may need to eat with a fork or if you are willing to get your fingers covered. They offer these nachos at their location at 85 North London Street in Mount Sterling. Recently under new ownership.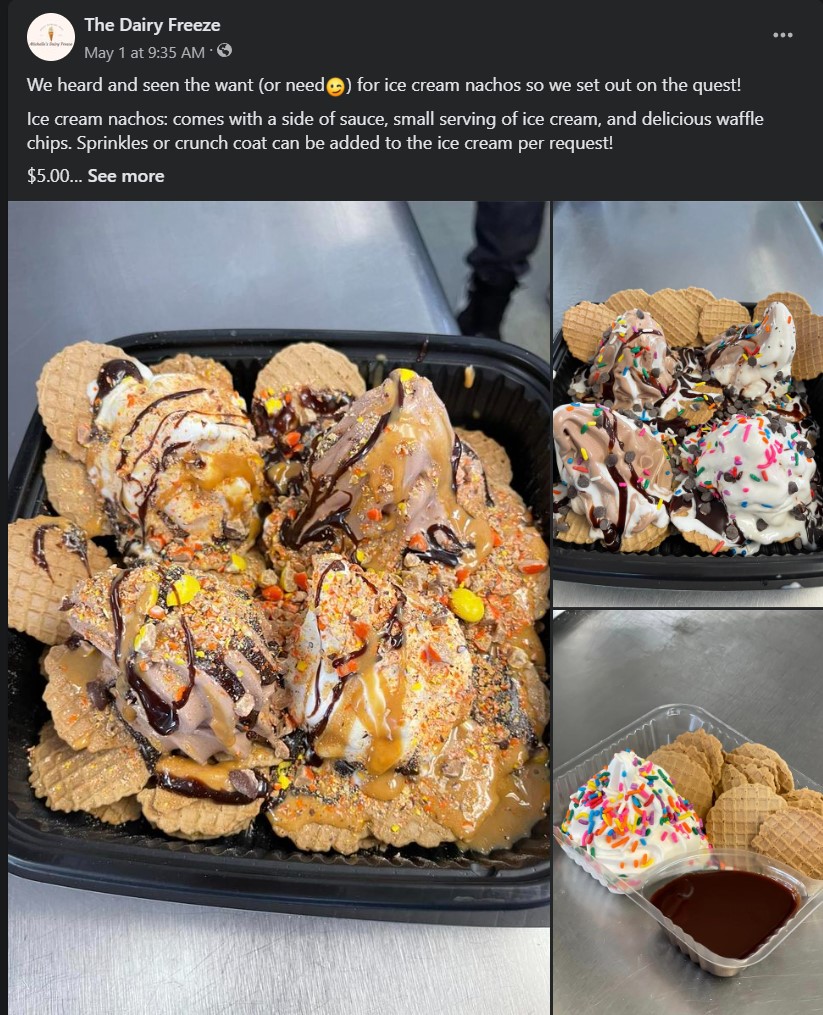 Today not to be undone, the Circleville Dairy Shed released their take on the ice cream nachos with a dipping method to the nachos. Offering Waffle cone "chips" soft serve vanilla ice cream and hot chocolate along with some sprinkles on the top as an option. They are located at 350 Kingston Pike in Circleville.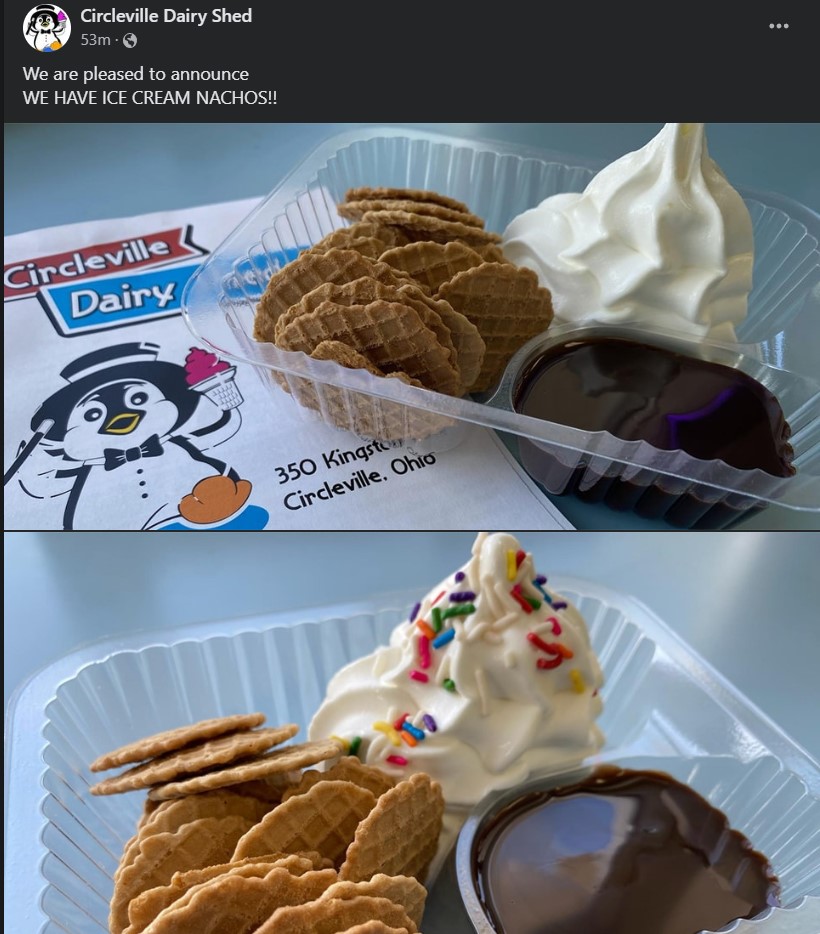 Cross Town Creamery in Tarlon also offers nachos with whipped creme and a cherry on top!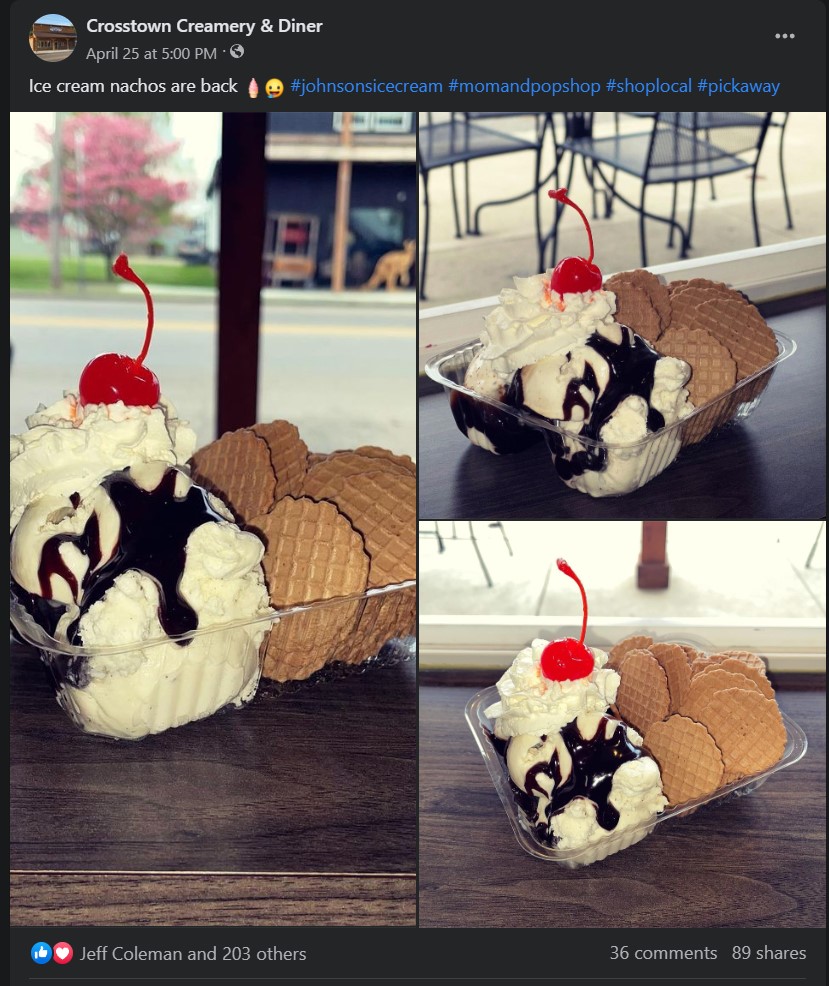 Either choice is great because you are supporting local companies in the area, the question is which one will you choose?