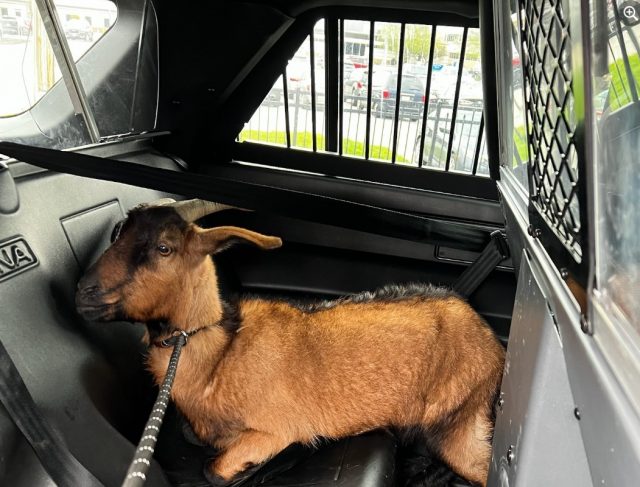 South Columbus – The boys in blue chased down a few daring suspects that were playing in traffic on the South West side recently.
After multiple calls about a herd of goats running in the area of 270 in Prairie Township, it was discovered that two goats were loose and running across traffic.
Saving them from the busy street of West Broad, Deputy Mullins, Deputy Floyd, and Deputy Goerke rescued them from being hurt or even worse. The goats were lassoed and placed in the back of a cruiser where they were transported to a local farm.