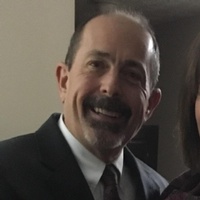 Frank Randall Tarr, age 57, of Hilliard, passed away Friday, July 14, 2017, in hospice at the Kobacker House. Randy was born August 10, 1959, in Steubenville, OH. Graduate of Hilliard High School, Class of '77 and from The Ohio State University in He was a member of Phi Gamma Delta fraternity.
Randy was a member of the Short North Business Association and owner of Great Things on High for 17 years. Randy worked for the Franklin County Board of Elections as a manager of Absentee Voter Registration. He was recently appointed to the Franklin County Republican Party Central Committee in Norwich Township.
Randy enjoyed nature and outdoor activities and was always looking for the next adventure. Randy spent much of his time helping others, riding Pelotonia to raise money for cancer research and awareness. As a friend of Bill W's Randy touched the lives of many people as mentor and friend. To all who knew him, Randy will be remembered for his unwavering faith, unconditional love, kindness, and sense of humor.
He was preceded in death by father, Frank Borden Tarr. Randy is survived by his loving wife Catherine Workman-Tarr, cherished stepdaughter, Danielle Workman; devoted family, mother, Nancy Egan Tarr; siblings Mary and (Jack) Deas, Charles Tarr, niece, Katie (Allen) and their children Hudson and baby Maya Pierron. Please join us to celebrate Randy's life on Saturday, July 22, 2017 10am-noon at Cypress Wesleyan Church, 377 Alton Darby Creek Rd,. Galloway, OH 43119.
In lieu of flowers, memorial contributions may be sent to the Kobacker House or Pelotonia.org.
We would like to thank staff at the Kobacker House who assisted with Randy's care.
This article originally appeared on The Pickaway News Journal