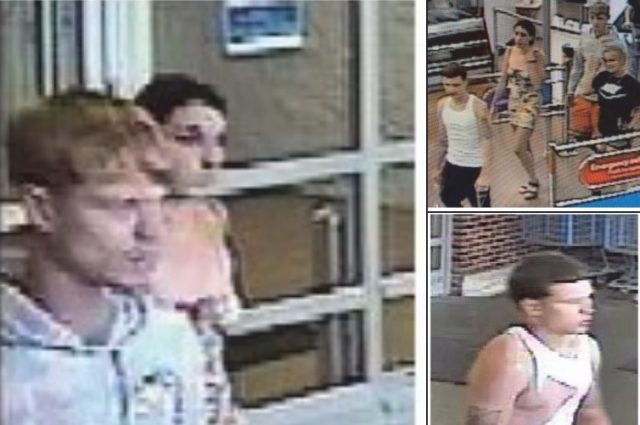 Grove City – Police are asking for ID on four people involved in a physical altercation at Walmart on July 25.
Accoridng to Grove City police, around 7:23 pm officers were dispatched to Walmart on Stringtown road in Grove City for the report of an assault on a male. When police arrived they found a male that was bleeding from his face and face was swollen.
In the report, witnesses said that the two males were entering the store when four individuals two men and two women, and a Rottweiler were entering the store behind them. The two males asked the group to keep their dog away from them, and that started a verbal altercation that turned violent. Witnesses said that one male was attacked by the male punching him. When he ended up on the ground the females then started kicking him in the head. The group left the scene and went towards the mattress firm before the police arrived.
The two males were described as 6'3 and 5'9′
The assaulted male was transported to Grant hospital with an orbital Fracture but was in stable condition.