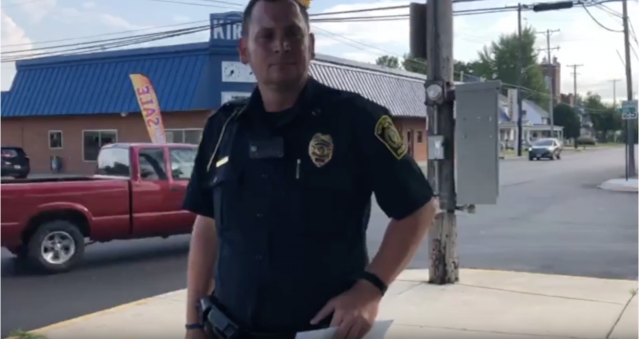 New Holland, OH –​ "This is not about me, this is about the law and the village."  Thats the statement that former Sgt. Brad Mick of New Holland Police Department posted in his statement.  Mick was fired last night in a special council meeting in New Holland.  Sciotopost was live during the event and we have the only exclusive interview offered from the Sergeant.
"As I wrote in my affidavits, there is probable cause of criminal violations and I carried out my oath of office by investigating them. As a result, evidence was obtained that supported the complaint and charges were filed.
 I started this process and I will see it through to the end. My termination does not undo the criminal acts by others and it will not erase evidence or dismiss the charges. While it is disheartening and a violation of the law to be retaliated against and terminated for obeying the oath of office, it does not stop here. This is about the law and the law will be carried out. What is right is right, and what is wrong is wrong. It doesn't matter who you are. No title or office should shield you with immunity," said SGT. Brad Mick.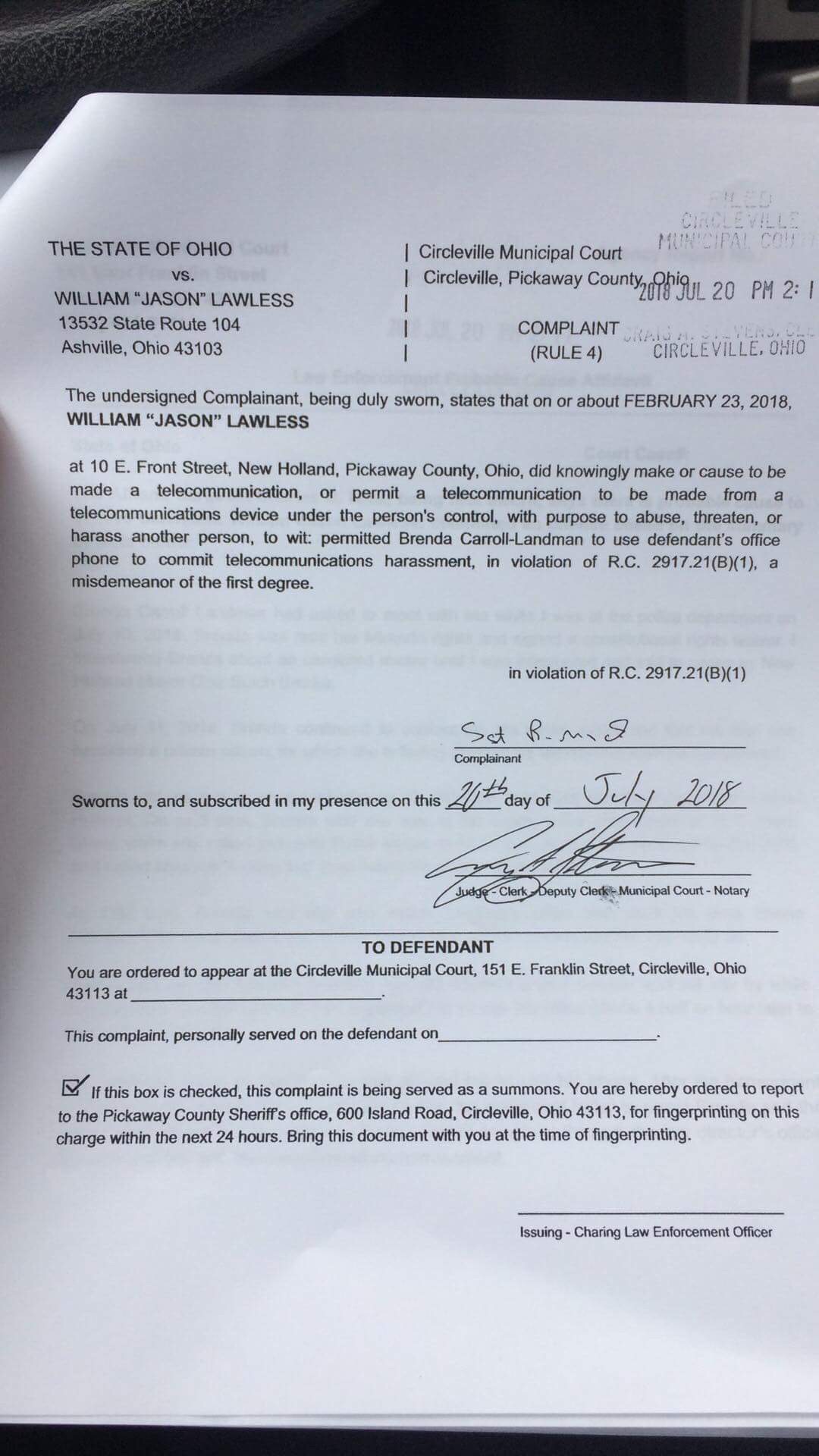 "This is a law enforcement matter and while I respect the desire for answers, there will be no media interviews granted. Thank you." — Former New Holland Sergeant Brad Mick.
Mick filed charges on July 20th against the Mayor Clair Butch Betzko, the New Police Chief David Conrad, and also filed testimony on the phone harassment that involves previous Police Chief Lawless.  No reason for Mick's termination was given at the time, we are reaching out to New Hollands Mayor and Chief for the other side of the story.