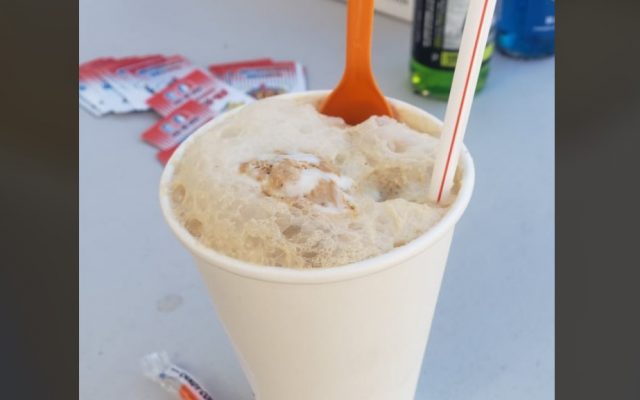 The return of Pumpkin Show this year felt more epic than any year of the past, for certain. Just like everyone else, I could not wait to walk the streets and see the sights (and eat the food, mostly). I don't know about you, but a few of my favorites from year's past are either absent entirely, or I have not found their new location. Seriously, has anyone located the pumpkin dumpling? But the good news: I've already found a lot of new booths and new concoctions I can't wait to try!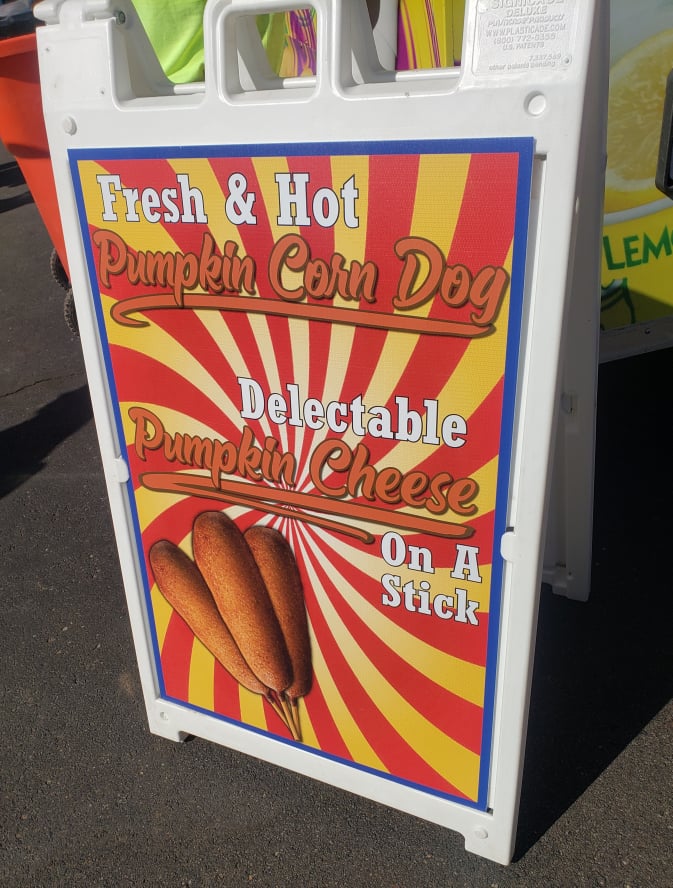 Up first: I stumbled upon WTF (What The Float?!) while waiting for my kids to get on that horrifying freak out ride. (That will help you locate this booth – if you are facing freak out on court street, simply turn around). Truthfully, I don't even like ice cream "floats" normally. But when I saw the sign for marshmallow soda over pumpkin pie ice cream, I was definitely intrigued! This amazing booth has so many options for sodas (that have the coolest names!) to put over delicious ice cream. I of course tried the pumpkin marshmallow – because it's Pumpkin Show – and it was incredible! The ice cream, the soda, the marshmallow topping, all of it. I was wrong, I do like floats, just maybe not traditional root beer. Now I definitely want to try more combos, like caramel apple or smores. The float even came with a candy corn flavored candy stick. So yummy!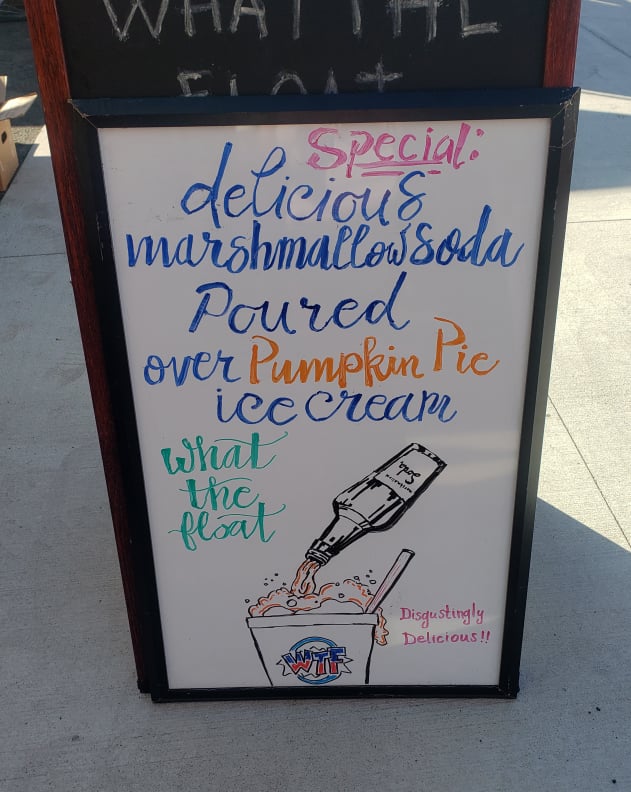 I was ready for a snack next, and like many people, I do enjoy cheese on a stick. I came across a new corndog + cheese on a stick booth in the parking lot behind the Savings Bank. I have seen and eaten Pumpkin Corn Dogs before, but this booth was advertising Pumpkin Cheese On a Stick. So what's that like? I wondered too. I thought maybe it would be cheese on a stick with the traditional pumpkin sauce. But no – it's actually fried in pumpkin corn dog batter, and it is SO good. Besides being a surprisingly tasty combo, this booth had the freshest, hottest cheese on a stick I've ever purchased! They offer Pumpkin Corn Dogs too. Definitely give them a try!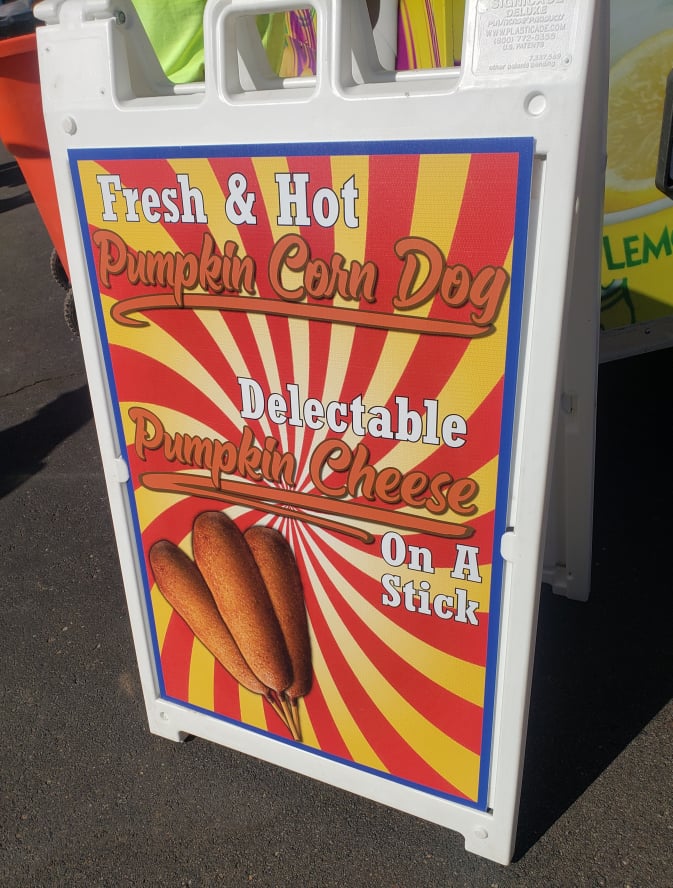 And if you still haven't tried the deep fried cupcake "puffcakes" at the Fantasy Cupcake Booth, what are you waiting for? Seriously, one of the best desserts at Pumpkin Show, and so many delicious flavors to pick from. I had classic birthday cake, and regretted my decision to share, immediately. They are located in the alley way between Main and Franklin, and have an all new second booth of items this year!