CIRCLEVILLE, Ohio – A project 7 years in the making, the Roundtown trail connects the growing Ohio Christian University with Circleville. Prior to its building, the only road or infrastructure connecting the campus to Circleville was State Route 22, which had no pedestrian accessibility. Making it dangerous to travel by foot or bicycle on a road with no sidewalks the trail was a college students answer to this problem. Opened in July 11, 2017 this trail is used daily.
The entire trail is approximately 1.5 miles and is entirely paved, providing walkers, bikers, and many more ease of walking when traveling between the school and town. Along the trail you can find bird houses, flowers, and a scenic view of the pumpkin tower.  Benches have been placed along the trail for resting and enjoying nature.
According to Former OCU President Dr. Mark Smith, "This trail opens up a new way for our students to access the town," Smith also said "the trail will continue to strengthen relationships between OCU and Circleville City Schools. Most recently, the new OCU tennis and track programs have agreements to use the high school facilities."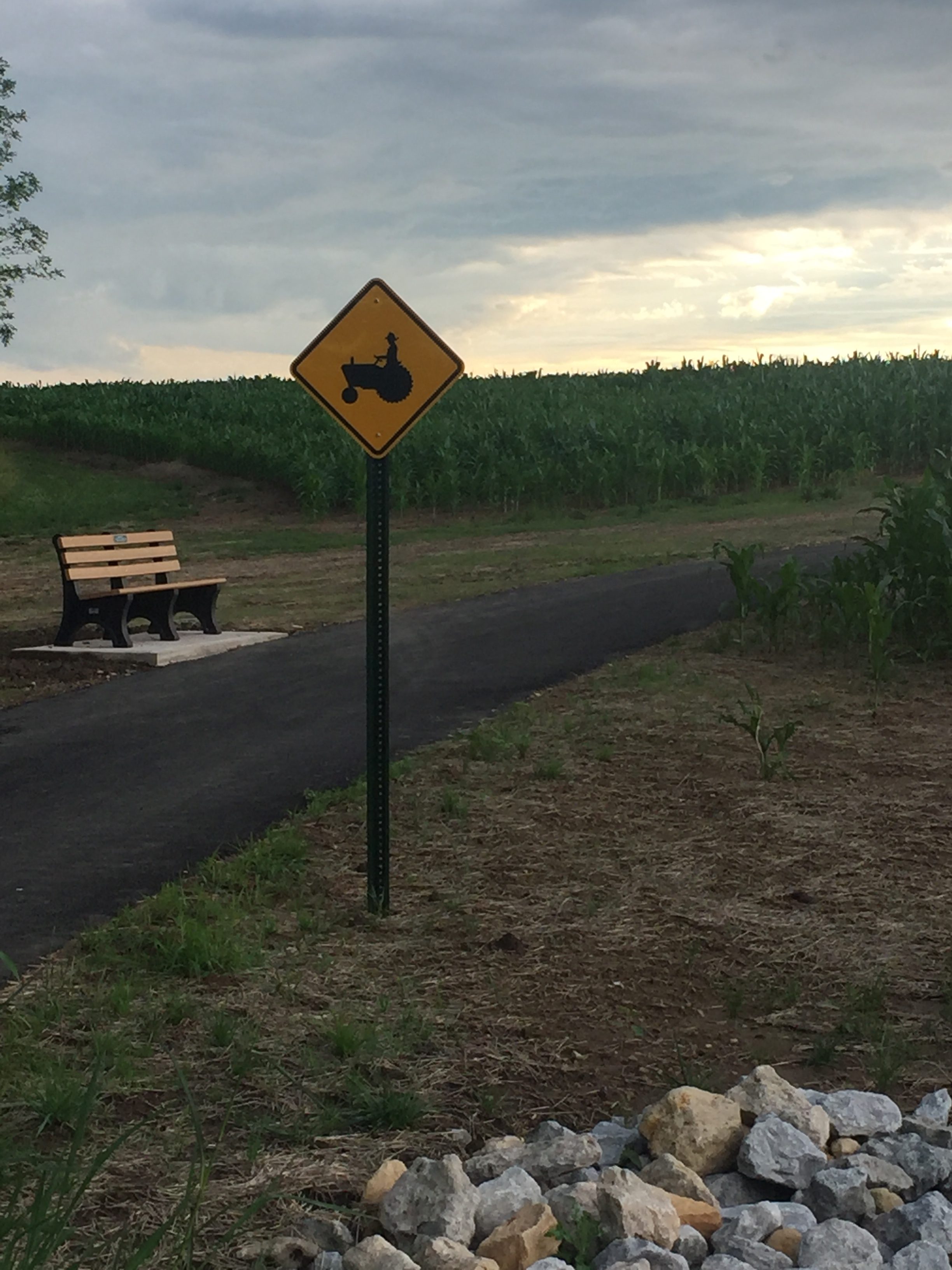 John Phillps, director of Circleville parks and recreation said, "The groundbreaking of the Roundtown Trail is just one small step in the dream to connect all of our local parks, towns and villages with walking, running and biking trails. It's also one giant leap for enhancing the quality of life in our community."
The trail is located at the back of YMCA location 440 Nicholas Dr. in Circleville and connects to OCU Ohio Christian University Campus located at 1476 Lancaster Pike.  The trail is open during daylight hours only, it is not luminated at dark.  It is open to the public to use.
- Advertisement -