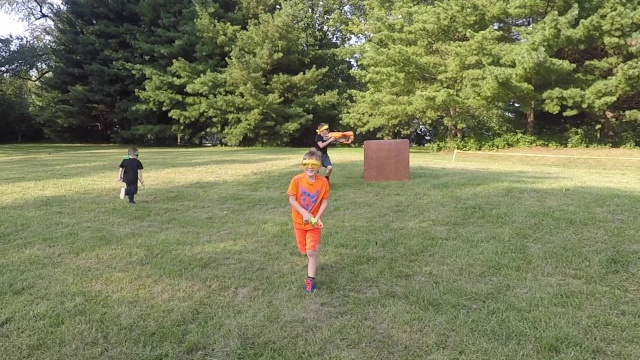 CIRCLEVILLE
"A huge success" – Pastor Ben Blackburn claims. On Saturday August 26, the Faith Baptist Church hit right on target with its Nerf Wars outreach. The pastor claims to have had 100 soldiers, and 70 audience members in attendance.  1,200 darts were shot across the battlefields, and 200 hot dogs were consumed.  "Nerf Wars is a annual event", Pastor Ben Blackburn remarked about the 2nd annual war. He hopes next year will be bigger than this one, as the first annual event had 30 participants.
"Our church loves families and desires to reach out to our community to provide great opportunities four our youth."
- Advertisement -
Pastor Ben also wants to invite kids from 6-12th grades to a new group every Sunday at 5:30 for fun,games and spiritual truth.  More information can be obtained by FBCircleville.com, or like them on Facebook.
"Our next event is a free family festival after church October 29th with free pizza, snocones, animal balloons, and game booths with candy."