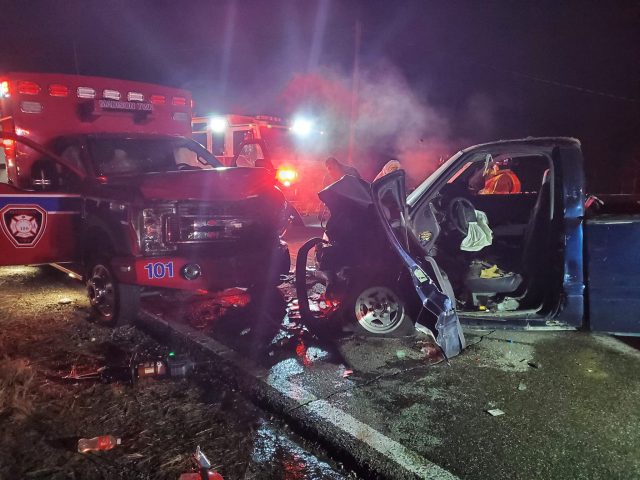 MADISON – Three members from the Madison Fire department were involved in a head-on crash in Medic 101 on Marne Road at Lambs Lane on Wednesday.
According to a press release Medic 101 was traveling east bound returning from OSU Medical Center. It appears members saw the full-size pickup truck coming at them in their lane because medic had the right tires off the side of the road.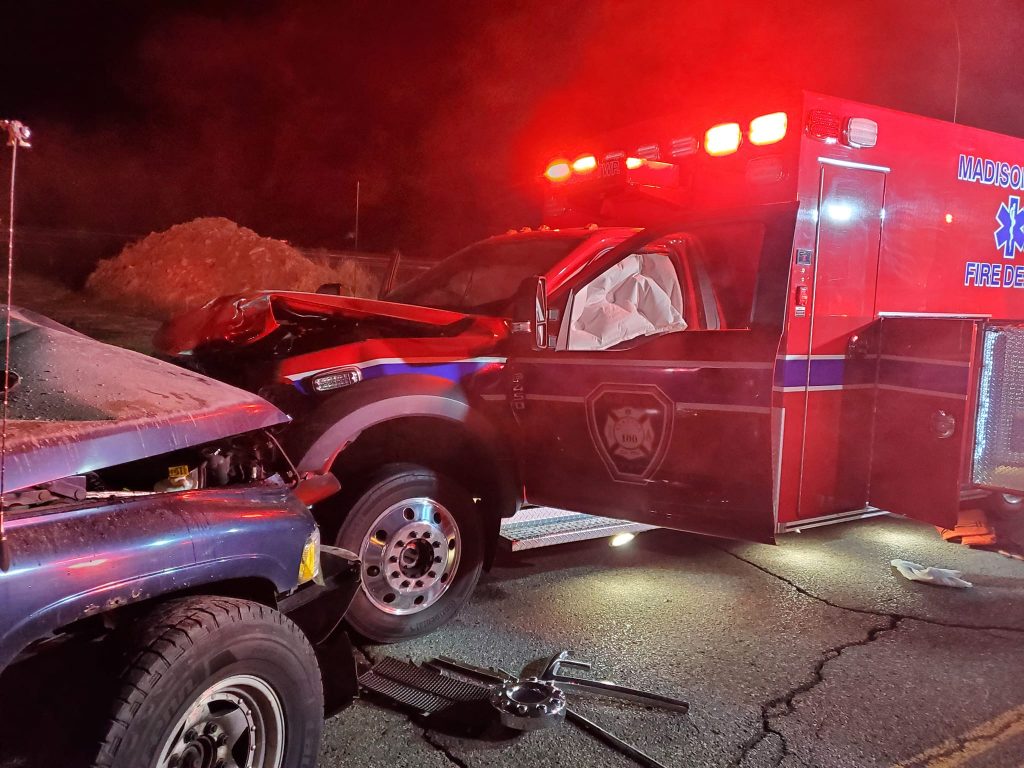 Chief 111 was able to communicate with one of the crew members while enroute to the scene and was able to determine at least 4 ambulances would be needed. A helicopter was placed on standby and then subsequently requested to More Life Church.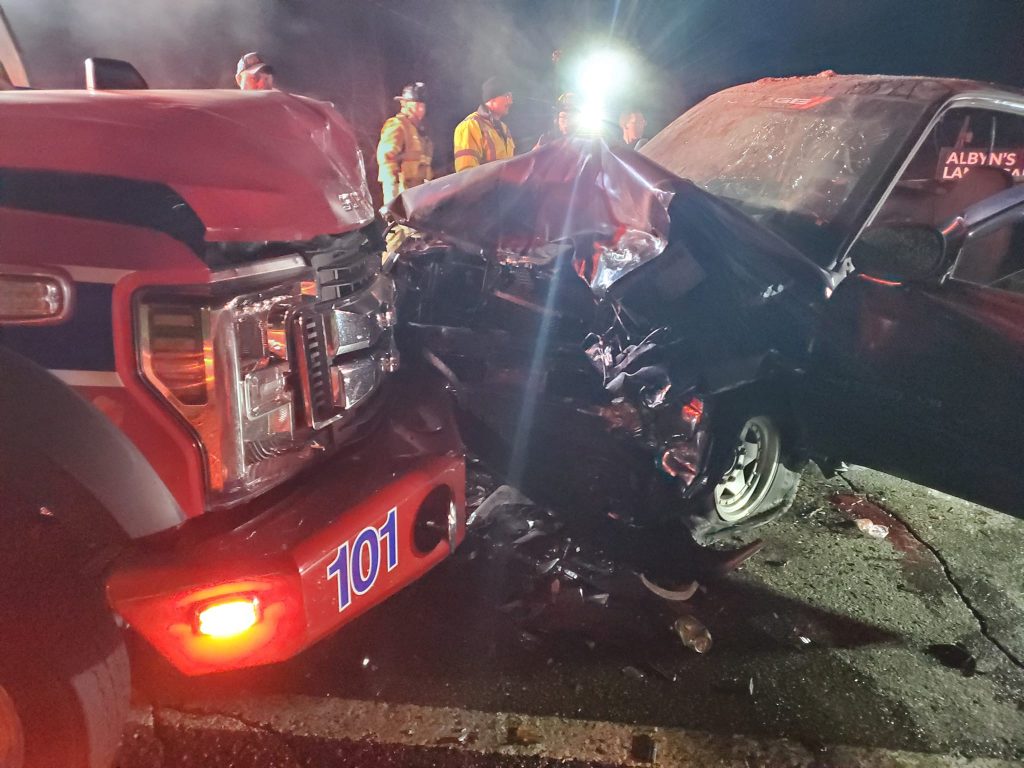 Upon arrival of Chief 111, patients were divided up between incoming medic units, and an additional helicopter was requested for the driver of the pickup truck who was entrapped.
Rescue 101 and Newark Rescue 1 extricated the driver from the pickup truck who was also in serious condition.
Madison paramedic who was in the back of Medic 101 at the time of the crash sustained a head injury and was flown to Grant by Air Evac 107. Paramedics and EMTs who were in the front of the medic were transported by ground to Licking Memorial Hospital, one for evaluation and one for a suspected abdominal injury.
Once the driver of the pickup was extricated he was flown by Air Evac 101 to a trauma center as well.
The crash was assisted by Hanover Volunteer Fire Department, Inc., Mary Ann Township Fire Department Station 690, Newark, OH Division of Fire, City of Heath Fire Department.
The crash is still under investigation