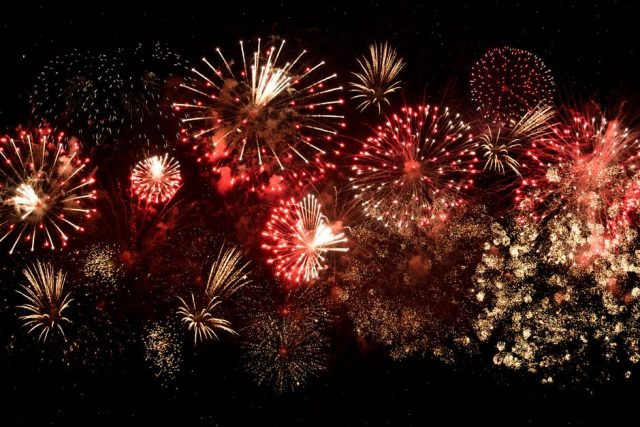 SOUTHERN OHIO – Firework events have changed due to COVID-19 pandemic, some towns have canceled events and other have changed events to meet guidelines.



Five locations within 30 minutes of Circleville will have some sort of event on the 4th:
Circleville has cancelled fireworks event but the take back the strip group has made Circleville fun again by scheduling its event in Circleville downtown on the 4th. More information here: http://www.sciotopost.com/circleville-oh-no-fireworks-no-problem-take-back-strip-cruise-july-4th/
Ashville also has a very popular fireworks event that was cancelled this year due to COVID-19. The Ashville Knights Of Pythias Patriots have decided to do a Parade and concert for the people of Ashville on the 4th in replacement for the Fireworks. The Knights have nothing to do with the fireworks or cancellations they just wanted to step up and do something for the town in place of fireworks. More info on that event here: http://www.sciotopost.com/ashville-replaces-4th-july-fireworks-parade-concert/
Chillicothe will have the closest to the traditional fireworks display in the area. The Chillicothe Country Club has scheduled their 4th of July fireworks display, according to a response we received from them. The Country Club is only allowing members on the property, as they want to meet all criteria set by the health organizations. At the same time, they encourage everyone to find a safe and healthy place to view the display. More info on this event here: http://www.sciotopost.com/chillicothe-oh-chillicothe-country-club-4th-july-fireworks-display-scheduled/
Lancaster will have a social distancing short firework show to show their independence, as a gift to Lancaster Sprague proposes that his company will light off a very much abbreviated firework display at the highest peak of Lancaster Mt. Pleasant. The plan is that the fireworks would be high enough for most people in the city to see, so people will not congregate at the parks. THE FAIRGROUNDS, RISING PARK AND FOREST ROSE CEMETERY WILL BE CLOSED during the event. More in this event here: http://www.sciotopost.com/lancaster-will-social-distancing-fireworks-display-4th/
Obetz is also having a more traditional fireworks show. The Village of Obetz will be letting off fireworks in Memorial Park on July 4th at 9:50 PM. Memorial Park will be closed to pedestrian and vehicle traffic. Parking in the park will not be permitted. To offer the best visibility for as many residents as possible, we have worked diligently with the fireworks company to order only high flying fireworks. More in this here: http://www.sciotopost.com/obetz-oh-village-plans-4th-july-fireworks-restrictions/
We here at sciotopost will air some of the great fireworks we have caught from drone footage and events over the years for people at home.