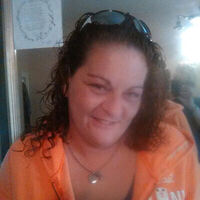 Chillicothe OH- Jessica A. Algeo, 40, of Chillicothe, died unexpectedly June 26, 2020, at her residence.
She was born March 18, 1980 to James Parnell and Diana Burnsworth Parnell.  In addition to her mother, survivors include her son, Kane Algeo, of Chillicothe; and a brother, James Parnell, of Kissimmee, FL.  She was preceded in death by her father.
Jessie was employed by Casa Del Taco.
Private services will be held at the convenience of the family.  Calling hours will not be observed.  Memorial contributions may be made to Haller Funeral Home, on this website, at the DONATE FUNERAL FUNDS tab.