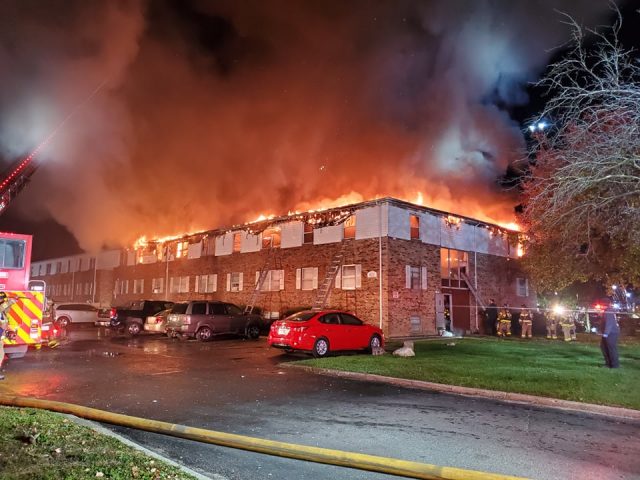 COLUMBUS – Dozens of fire trucks and at least three ladder trucks are fighting a 3 alarm apartment fire on the North East side of Columbus.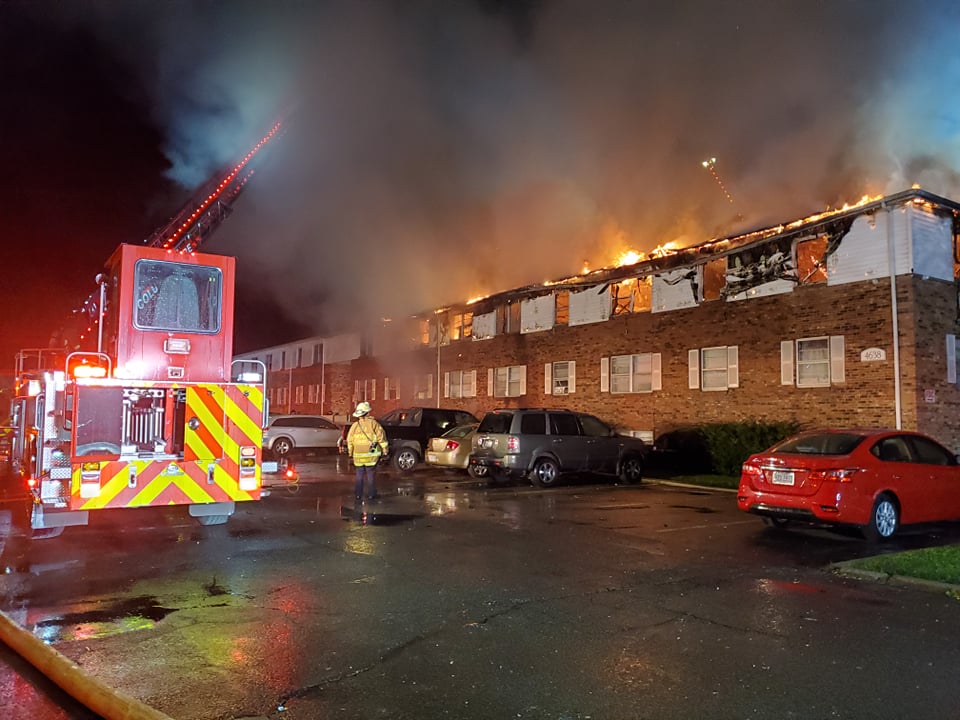 When our reporter Kyle Bickel arrived on the scene he saw several people had gotten out of the Northland Arms apartment building but claimed there were several still inside.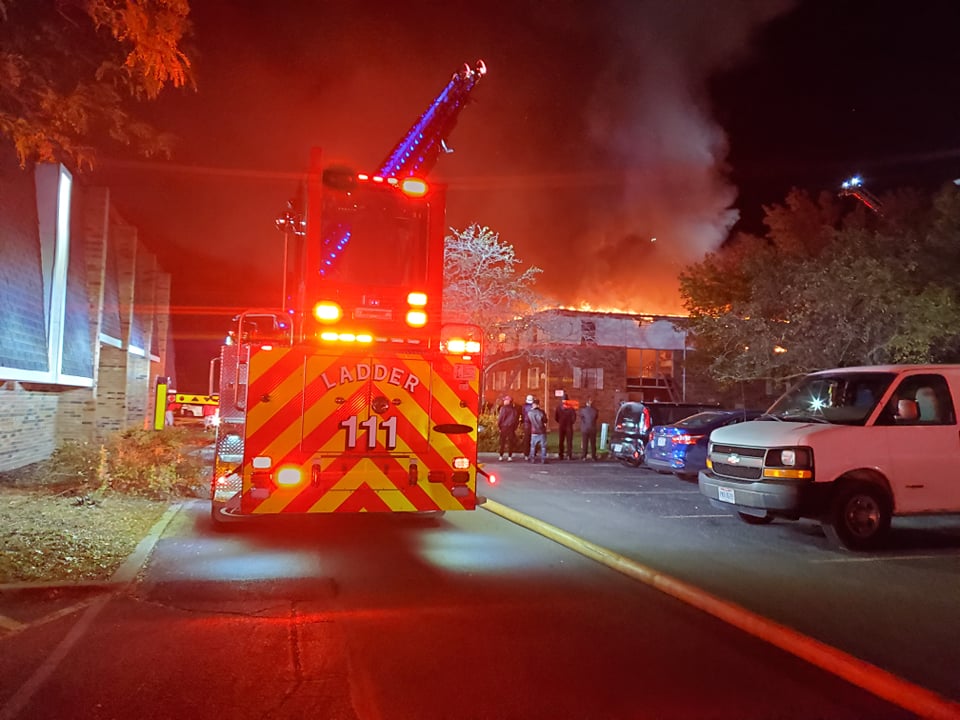 According to the battalion chief on scene when they arrived several people were jumping out windows to escape the fire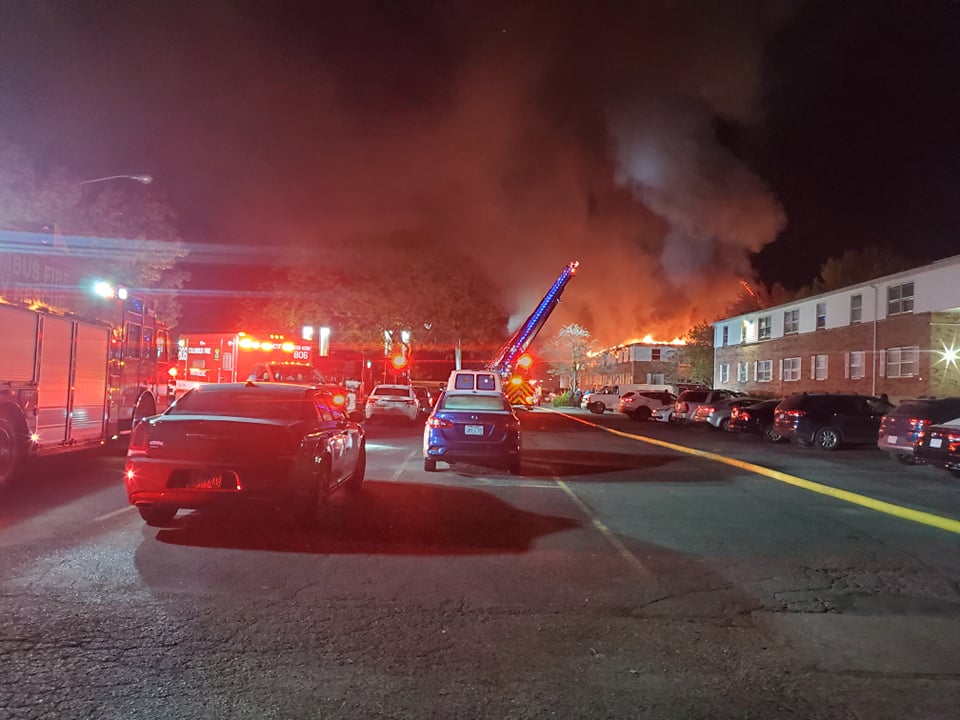 Firefighters worked hard and put ladders through the 3rd-floor apartments and rescued several people from the blaze. The apartment complex offers 1 and 2 bedroom flat apartments at this location and offers pets.
Two people were transported to local hospitals in unknown conditions at this time.
Video of the fire on the scene can be found here: https://fb.watch/95Vt_TKMC9/