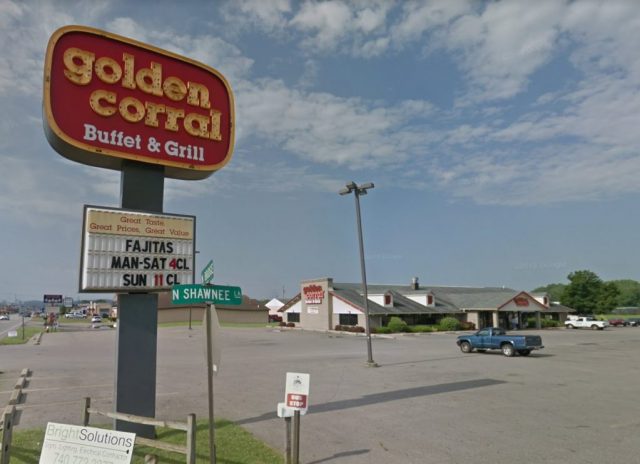 CHILLICOTHE – Golden Corral will once again thank more than 300,000 active duty and retired United States military personnel for their service with a free dinner buffet and beverage, while also raising donations for DAV (Disabled American Veterans). A tradition started in 2001 to celebrate our nation's heroes, Golden Corral's Military Appreciation Night has served more than five million complimentary meals to military personnel and generated more than $12.9 million dollars in guest contributions to support community-based service initiatives for veterans.

In addition, Chillicothe Golden Corral will be serving individual meals to the patients and staff that are unable to leave the VA Medical Center on Wednesday. VA medical van will be on site to give influenza vaccines from 4 p.m. to 7 p.m. The American Veterans Association Color Guard will be attending the ceremony along with Obadiah E. Harris of the Lifting Up Jesus Church to do the benediction. Chillicothe's Mayor Luke Feeney will be delivering the opening speech.

The appreciation ceremony will begin at 4:00p.m. at 1660 North Bridge Street, Chillicothe. Golden Corral will serve free dinner buffets with a beverage from 5 p.m. to 9 p.m. on November 11 to any person who is or has served in a United States Military branch, including the National Guard and Reserves. State and local DAV representatives will be on-site at all Golden Corral locations coordinating the collection of donations from customers. While only current and former military qualify for the free meal, everyone is encouraged to come out and show support for our veterans. For more information on Military Appreciation Night, please visit http://www.goldencorral.com/military/.