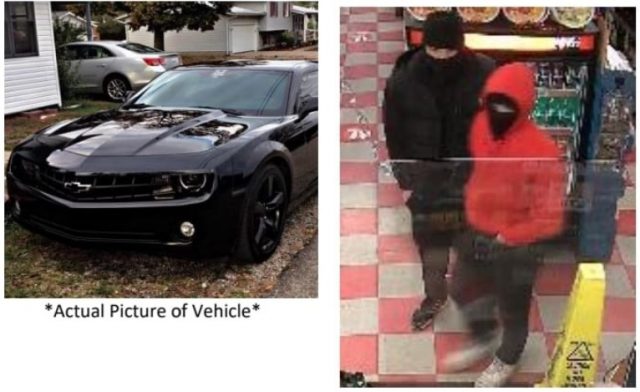 FAIRFIELD – Fairfield sheriff is asking for help with two suspects in an armed robbery.
According to the Fairfield Sheriff's office, on November 25 at 5:15 am 2 am unknown male in a red hoodie pointed a firearm at the clerk and demanded money.
The clerk was ordered to her knees and both unknown males went behind the counter and began to steal merchandise and money. Upon the males leaving they stole the clerk's purse which had her car keys in it. The males exited the business and stole the clerk's vehicle. The License plate on the stolen vehicle is "LOLA97". If anyone has information on these two men place contact the Fairfield sheriff's office.