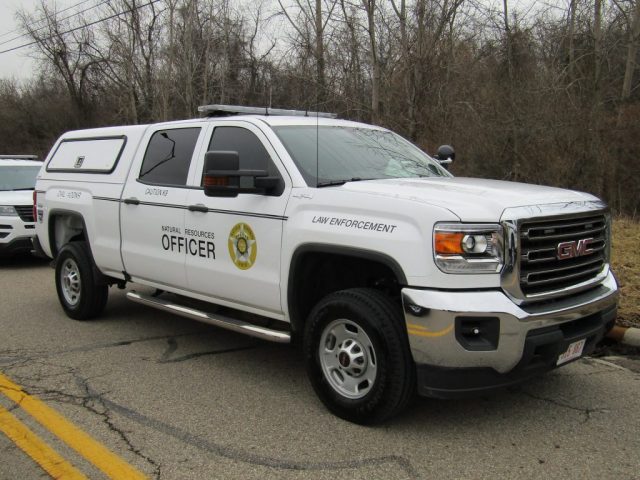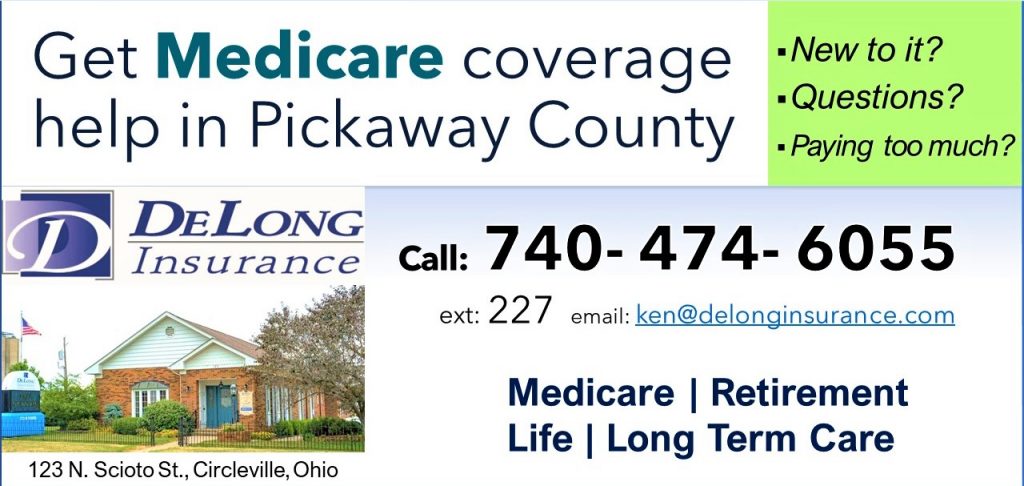 Ohio – Field reports from Ohio Division of Wildlife Officers
Central Ohio – Wildlife District One
State Wildlife Officer Brian Motsinger, assigned to Union County, and Union County Soil & Water Wildlife Specialist Brent Nickel attended a fourth- and fifth-grade field day at Turkey Run Farms. The field day included outdoor land labs and outdoor activities for Tremont Elementary in Upper Arlington. Students and teachers learned about conservation and environmental science. Officer Motsinger and Brent taught the students about mammals and how to shoot archery.
State Wildlife Officer Antoinette Freet, assigned to Licking County, received a report that an individual was keeping short saugeye on the shores of Buckeye Lake. Officer Freet located the suspect and found several fish on a stringer that were under the minimum length requirement of 15 inches. A summons was issued, and the suspect pleaded guilty and paid $154 in court costs and fines.
Northwest Ohio – Wildlife District Two
In June, State Wildlife Officer Eric VonAlmen, assigned to Wood County, conducted sport fish enforcement on the Maumee River in Grand Rapids. He observed two anglers wade into the river with large treble hooks on their lines and attempt to snag fish while retrieving their lines. Both anglers hooked fish including common carp, channel catfish, and flathead catfish in parts of the body other than the mouth. The individuals kept the snagged fish, which is not legal for any species other than forage fish. Officer VonAlmen contacted the suspects on the shoreline and issued summonses for the violation. Each angler paid a $120 waiver, and Officer VonAlmen photographed the snagged catfish and released them into the river.
In early June, State Wildlife Officer Ethan Bingham, assigned to Williams County, received a call from the ODNR Communications Center regarding an injured bald eagle in Fulton County. The eagle was injured along a road and was reported to the Lyons Royalton Fire Department by a passerby. The eagle was taken to Nature's Nursery in Whitehouse to be rehabilitated. Later in the month, Officer Bingham received a call from Nature's Nursery advising that the eagle was ready for release. Officer Bingham coordinated with Nature's Nursery, the Lyons-Royalton Fire Department, and the individual who reported the bald eagle and together they released it back into the wild near where it was found.
Northeast Ohio – Wildlife District Three
State Wildlife Officer Jesse Janosik, assigned to Columbiana County, received a Turn-In-a-Poacher (TIP) report about the littering of multiple white-tailed deer carcasses. He arrived at the site and located two deer carcasses scattered amongst household trash in a ditch. Officer Janosik determined a suspect and found two untagged antlered deer racks at the individual's residence. Officer Janosik learned that the suspect had been hunting without a hunting license or deer permit for several years. The individual was charged with multiple deer violations in Columbiana County Municipal Court and was ordered to pay more than $500 in fines and court costs. The two deer mounts were forfeited to the Division of Wildlife.
State Wildlife Officer Craig Porter, assigned to Jefferson County, assisted with two youth events. Fernwood Outdoor Days event attracts 500 fifth-grade students to Fernwood State Forest to learn about outdoor activities. Officer Porter operated the archery station and gave every student the opportunity to shoot a compound bow. Later, Officer Porter participated in a Cops N Bobbers event, setting up a location where local seventh- and eighth-grade students enjoyed fishing.
Southeast Ohio – Wildlife District Four
State Wildlife Officers Ryan Donnelly, assigned to Athens County, and Chris Dodge, assigned to Hocking County, were patrolling Waterloo Wildlife Area when they found a stranded hunter. The hunter was from Columbus and had a flat tire on his pickup. He hunted all morning and returned to find his truck with a flat. Unfortunately, he did not have his jack with him to change out the tire. The officers used the jack from their patrol vehicle to assist the hunter with the tire change. The officers checked his license and deer permit, and the hunter was able to make it back home.
Southwest Ohio – Wildlife District Five
State Wildlife Officer Houston Wireman, assigned to Shelby County, and State Wildlife Officer Mathew Bourne, assigned to Clark County, assisted a woman with a compound fracture to her right arm at Buck Creek State Park. Officers Wireman and Bourne assisted Moorefield Township Emergency Medical Services in stabilizing the arm and transporting the woman to Springfield Regional Hospital.
State Wildlife Officer Mathew Bourne, assigned to Clark County, investigated a harvest anomaly regarding an eight-point white-tailed buck deer that was harvested during the 2022 deer gun hunting season. Officer Bourne contacted the individual who harvested the deer and learned that the suspect lived out of state. Officer Bourne determined that the deer was harvested before the individual purchased a deer permit. Further investigation showed that the suspect had purchased a resident lifetime hunting license and resident game permits by providing false information. The individual was charged in Hillsboro Municipal Court, was found guilty, and paid $370 in fines. The resident lifetime hunting license was revoked, and the harvested buck was forfeited to the Division of Wildlife.