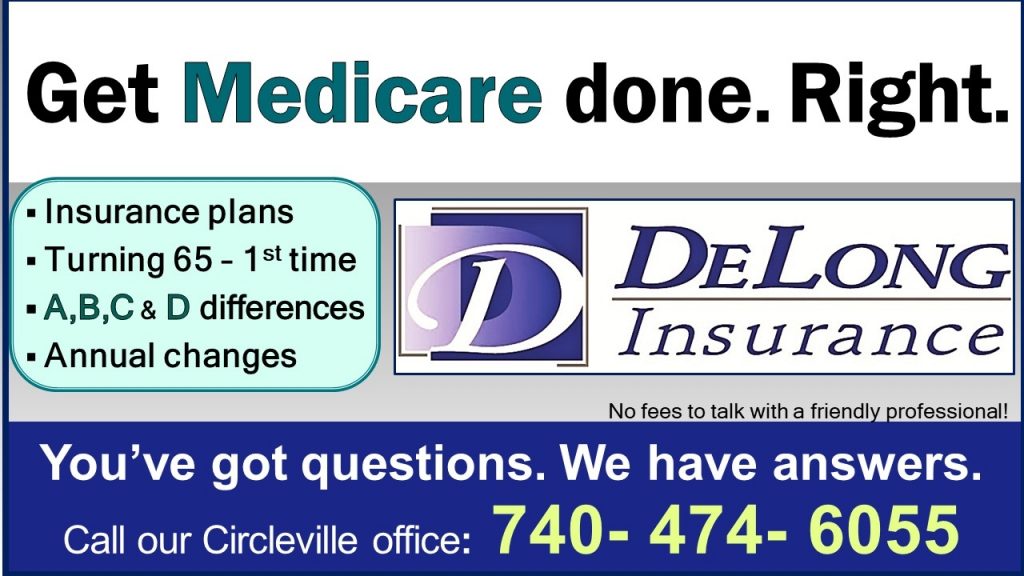 Field reports from Ohio Division of Wildlife Officers 
Central Ohio – Wildlife District One
State Wildlife Officer Matt Teders, assigned to Madison County, received a call concerning a person hunting without permission. Officer Teders identified the suspect, who was a convicted felon and prohibited from possessing a firearm but was in possession of a shotgun. The suspect was indicted for felony possession of a firearm under disability. The individual was found guilty and ordered to pay $756 in fines and court costs as well as serve two years of community control. The defendant was also sentenced to three years in prison suspended with successful completion of community control.
State Wildlife Officer Josh Elster, assigned to Pickaway County, was dispatched to a boat ramp at Deer Creek State Park to assist an injured boater. Officer Elster was informed the boater dislocated a shoulder while bringing their boat to the dock. The injured boater did not want medical attention. Officer Elster assisted the injured person by immobilizing the arm for comfort on the ride home.
Northwest Ohio – Wildlife District Two
During the early two-day white-tailed deer gun hunting season in the disease surveillance area, State Wildlife Officer Ryan Kennedy, assigned to Hardin County, received a report of a hunter with no hunter orange. Officer Kennedy located the bowhunter, who was sitting in a tree stand dressed in full camouflage. The bowhunter was issued a citation for not wearing hunter orange during a deer gun season. The subject pleaded guilty and received a $200 fine. It is important for every hunter, regardless of implement, to wear hunter orange during any gun season.
State Wildlife Officer Nathan Robinson, assigned to Van Wert County, attended the first Buck Expo sponsored by Van Wert Post 178. This event showcased white-tailed deer scores, area taxidermists, deer processors, and veteran-based outdoor programs. This was a great opportunity for sportsmen and women to socialize, discuss tactics, and share advice prior to the deer season. Officer Robinson answered numerous questions and reviewed deer hunting regulations with attendees.
Northeast Ohio – Wildlife District Three
State Wildlife Investigator Brian Bury, assigned to Lake Erie, and State Wildlife Officer Zach Hillman, assigned to Cuyahoga County, recently patrolled Lake Erie near Lorain. The officers checked anglers for fishing license and regulation compliance. The officers issued misdemeanor summonses to three individuals for fishing without a license. Each individual was found guilty and paid $166 in fines and court costs.
Over the summer, State Wildlife Officer Zach Hillman, assigned to Cuyahoga County, responded to a call about a deer fawn stuck in a fence in Cleveland. Officer Hillman freed the fawn by using a catch pole to lift it out of a tight space. The fawn had no injuries and was immediately released to a doe that was waiting nearby.
Southeast Ohio – Wildlife District Four
In early spring, State Wildlife Officer Chris Dodge, assigned to Hocking County, patrolled O'Dowd Wildlife Area. While in a remote area of the property, Officer Dodge located a vehicle being driven off-road. The vehicle was being driven by a juvenile, who was accompanied by an adult. The adult was issued a summons for aiding a juvenile in operating a motor vehicle in a non-designated area. The suspect pleaded guilty in Hocking County municipal court and paid $205 in fines and court costs.
Southwest Ohio – Wildlife District Five
State Wildlife Officers Gus Kiebel and Micah Collier, assigned to Adams and Brown counties, respectively, recently attended a Quail Forever youth hunt. This annual event provides young hunters an opportunity to participate in a guided upland bird hunt with dogs. Officers Kiebel and Collier provided information to participants on hunter safety and hunting regulations.
State Wildlife Officer Brad Buening, assigned to Mercer County, State Wildlife Officer Houston Wireman, assigned to Shelby County, and State Wildlife Officer Charles McMullen, assigned to Sandusky County, contacted successful fall wild turkey hunters. One was found to have hunted wild turkeys over bait, two had hunted in a county not open to fall turkey hunting, and another failed to complete the game check process after harvesting a bird. Four summonses were issued for the violations.