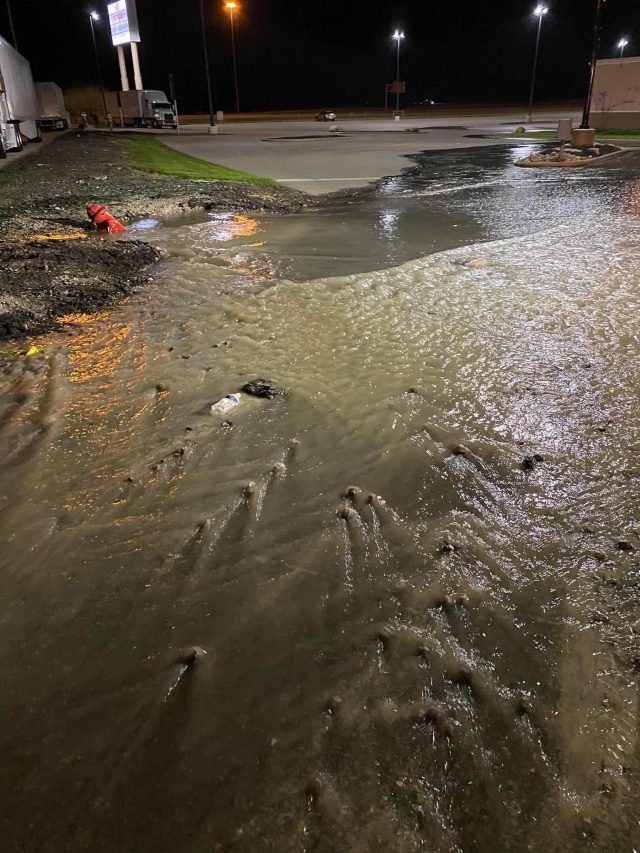 Fayette County – A area is under water this morning after damage to a hydrant
Jefferson township residents are completely out of water this morning after a hit skip damaged a fire hydrant and drained the area out of water flooding. All of that water ran out of a hydrant at high pressure and into the low lying areas surrounding it. All 300,000 gallons of it, that's how many gallons the water tower usually holds Jefferson township fire reported.


please avoid the Jefferson outlet mall area as some flooding has occurred in the area

Crews are in the scene of the major leak now working on repair.