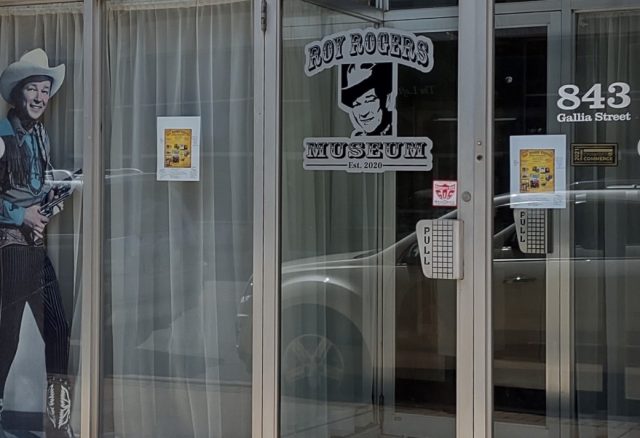 SCIOTO – King of the Cowboys Roy Rogers will be honored in a museum in his hometown starting this week in Portsmouth.
Roy Rogers a famous cowboy actor grew up in Scioto County Ohio, and a local woman has been working with museums across the country to bring it home.
Two years ago Eva Robbins who is the operator of the museum reached out to anyone and everyone trying to acquire items from Roy Rogers and Dale Evans to create the museum on Gallia Street. Items that were acquired that hold some serious value is an original script from the TV show, and an actual screen worn hat from the man himself. Other things collected are toy memorabilia, show posters, even knife collections.
The museum is planning to have a ribbon cutting on August 7th but is open to the public start on August 4. For the occasion, a celebrity guest Butch Patrich from the Munsters will be at the ribbon-cutting, along with some of Roy Rogers's family. The monsters coach a show vehicle from the TV series will also be on-site for photos.
For more info click here: https://www.facebook.com/RoyRogersMuseumandFestival