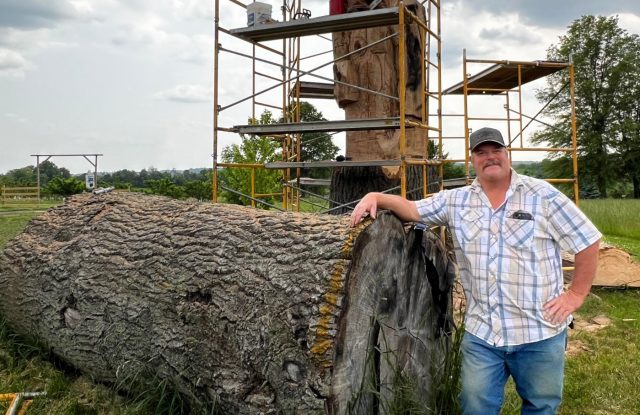 Farifled County – A family farm known for its U-pick apples, pumpkins, and peaches is creating some art out of a tragedy.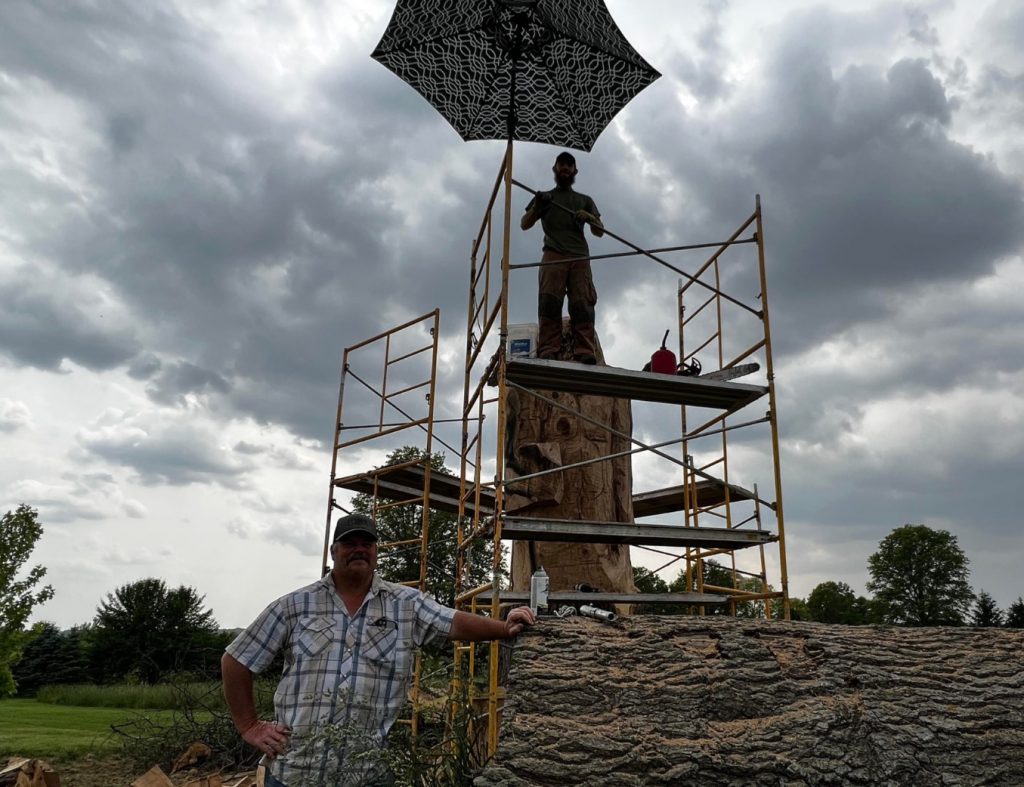 Brian and Kelly Helster have operated Paiges produce farm market in Amanda since 1999 selling fresh produce grown on their farm at several farmers markets in Central Ohio, and have created a weekly produce delivery to your door through a CSA (community-supported agriculture) program. When they are not doing all that they operate a U-pick farm located at 7975 Cincinnati Zanesville Road in Amanda.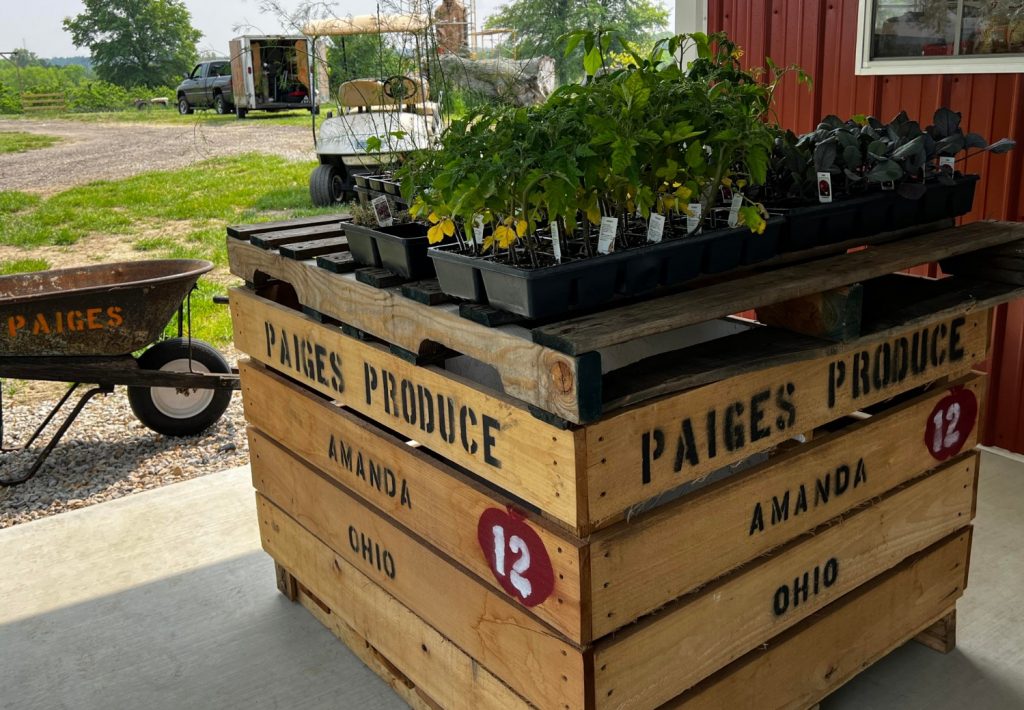 Recently the farm suffered some loss from high winds and two 100-plus-year-old Oak trees were damaged and fell on the farm, but instead of just chopping down the stump left behind the Helsters decided to create something for the public and their customers.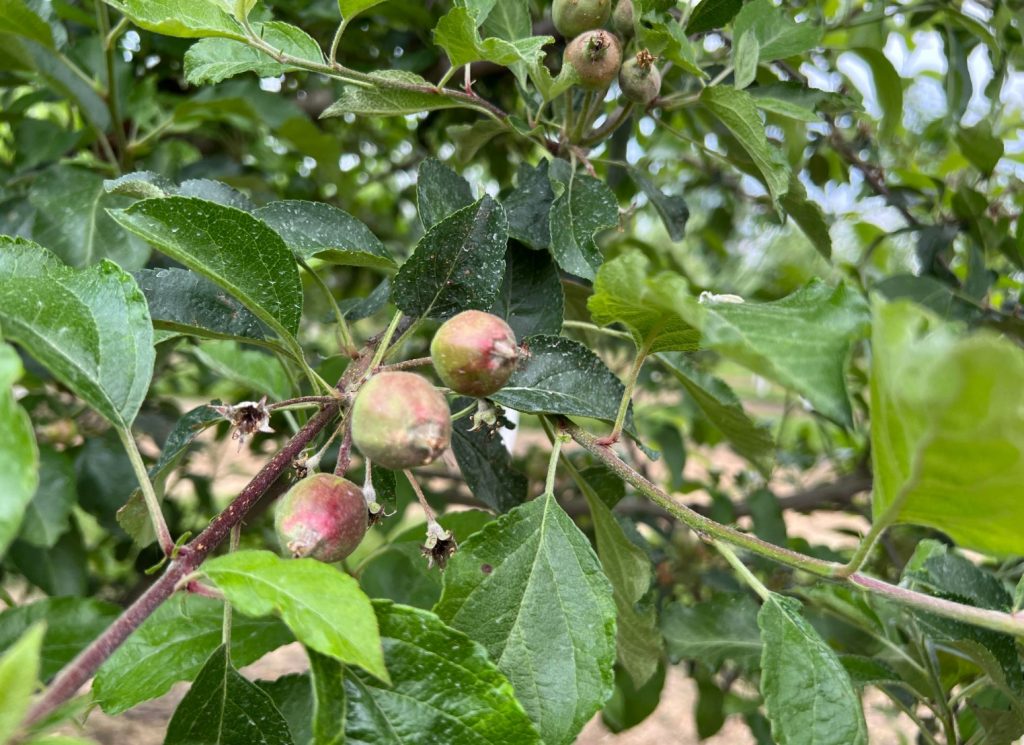 "A local wood carver Brian Carter made a two-foot stature for a family member, it looked like something we would have done so we approached him and asked him if he could create something special for the farm," said Helster
The project an almost 15-foot oak tree base that measures over 52 inches in diameter, and a hunk that is laying in front of it.
Brian Carter from Circleville said that with scaffolding, and hard work the art should be finished in a few weeks, plans to finish the stump and then move into the piece on the ground. One will be an art stature the other a custom bench for customers to take a selfie at or relax on the farm after fruit picking.
"We can't reveal what it's going to be, yet, that's part of the fun," said Helster, "but it's something that is already incorporated into our farm."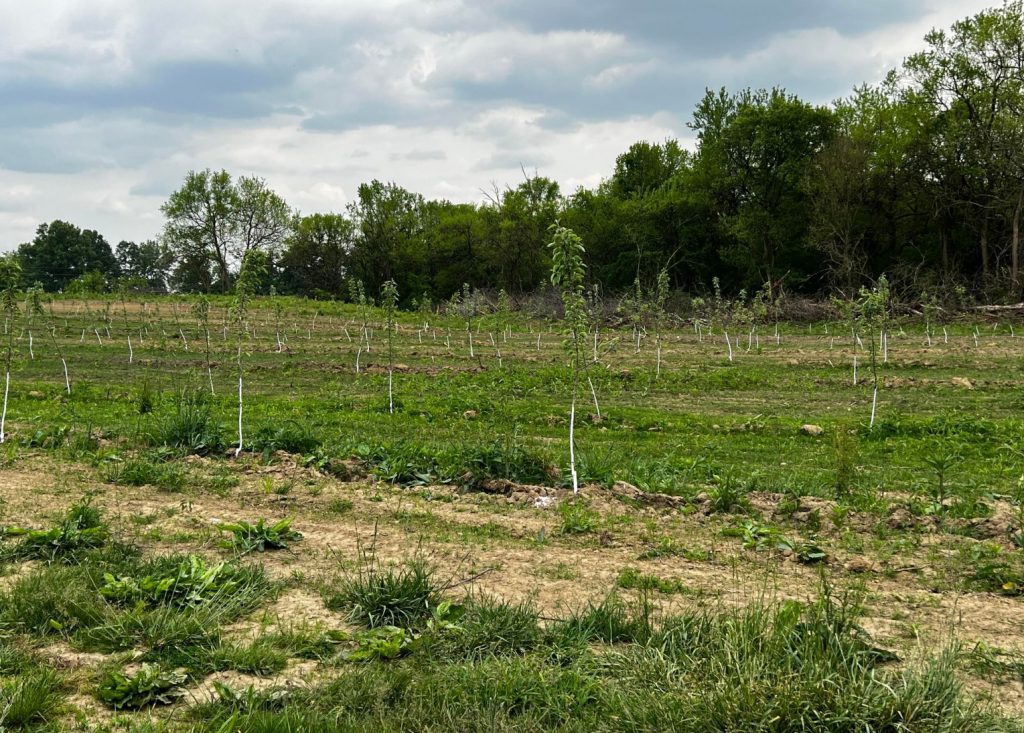 Helster said that not only are they adding the carving but, they also recently planted 600 more fruit trees at the back of the farm that will mature in a few years.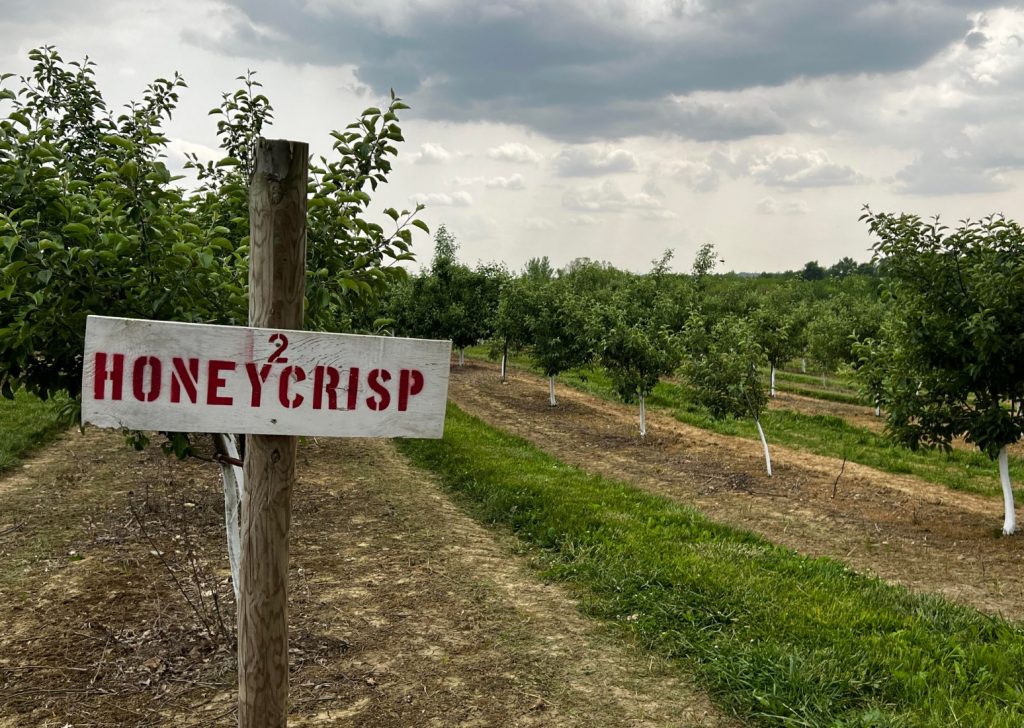 When it comes to the carving he wouldn't tell us what it was but promised to invite us to the unveiling, so we will keep you posted. Until them you may have to drive by and check it out for yourself.