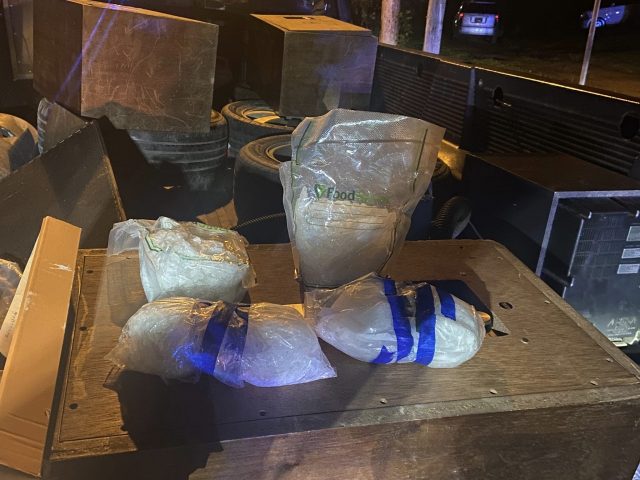 Fairfield County – A traffic stop led to the arrest of three people, one who had run from police just earlier this month, and the seizure of a large amount of drugs.
According to the Fairfield county sheriff's Department on Sunday, May 14, 2023, around 1 am a traffic stop was initiated because of criminal markers and traffic violations on SR-256 in the village of Baltimore. A backup was called before the stop due to one of the suspects in the vehicle was recognized as a person who ran from the police on a pursuit recently.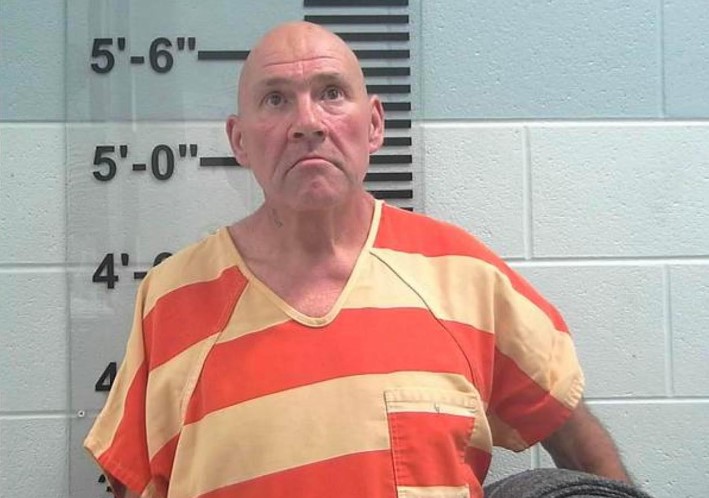 When law enforcement approached the vehicle they approached the driver, identified as 63-year-old Alan Dye, The passenger at the time would not identify himself but because he was not wearing a seatbelt during the stop he was required to. Eventually, he was identified as 47-year-old Michael Fultz. A third person a female was also in the truck but was not identified yet.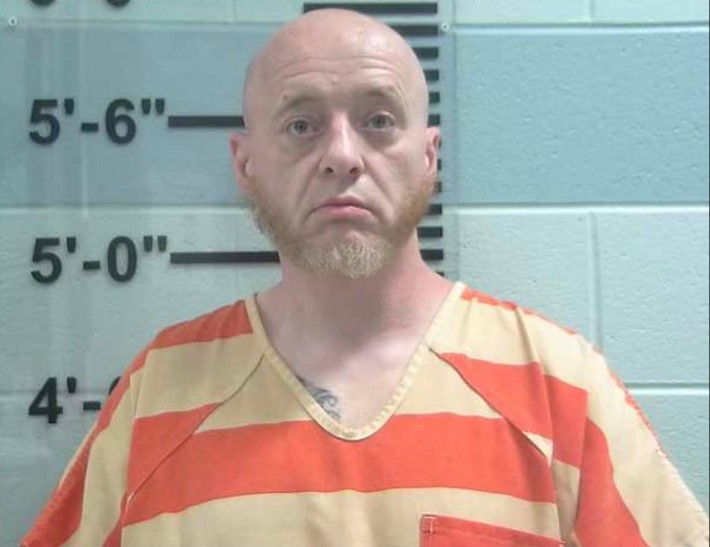 K9 Lupo was deployed and during a "Free air sniff," the K9 alerted to the presence of drugs. During the search law enforcement did not find any drugs inside the cab of the vehicle, but during the interview with the driver, he told them that they had gone to Columbus to purchase speakers. Seeming suspicious since it was 1 am in the morning law enforcement checked the bed of the truck and while looking at the speakers noticed a mirror frame that had about 4 inches of depth to it. After inspection, the backing had been recently tampered with and when the officer pulled up the backing an orange shoe box was found taped shut. When the box was opened it contained four air-wrapped baggies of one pound each equalling around 4 pounds of suspected methamphetamine total weight 1814 grams.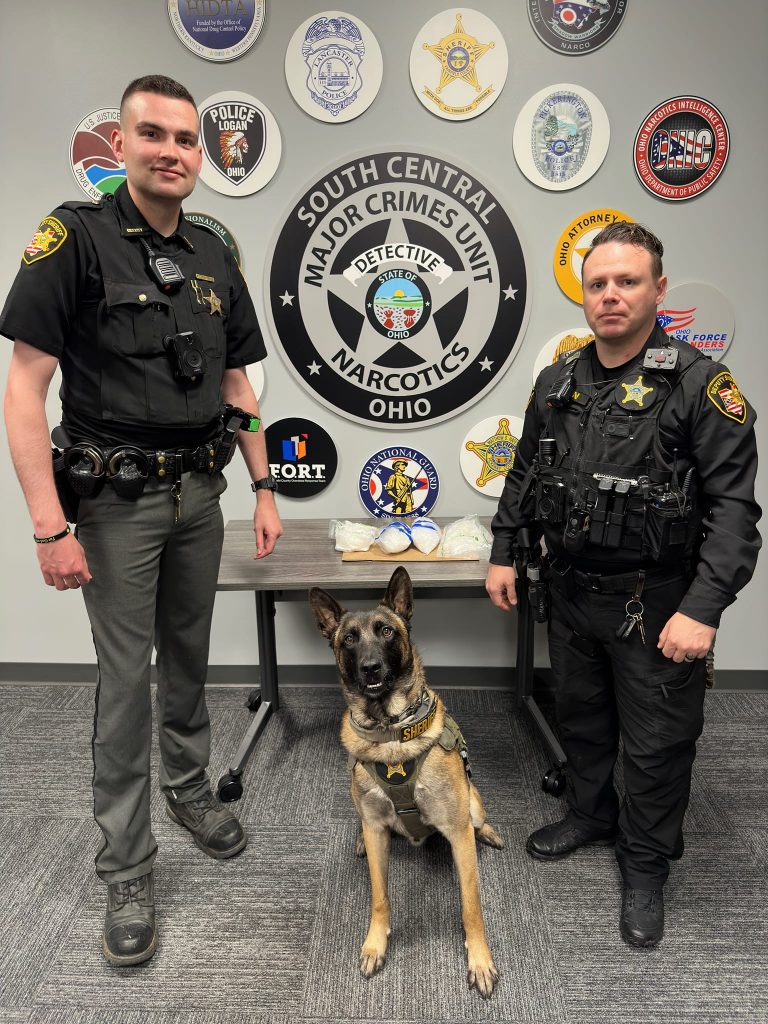 The female 40-year-old Crystal Camp was also identified.
Dye was charged with Drug Abuse and aggravated trafficking in drugs, and Fultz was charged with Trafficking in drugs, and failure to comply with a signal from police. Both have been transferred to Fairfield County jail where both are being held on a 250,000 dollar bond. Both face Felony drug charges that could result in A fine of up to $20,000 and up to 11 years in prison.