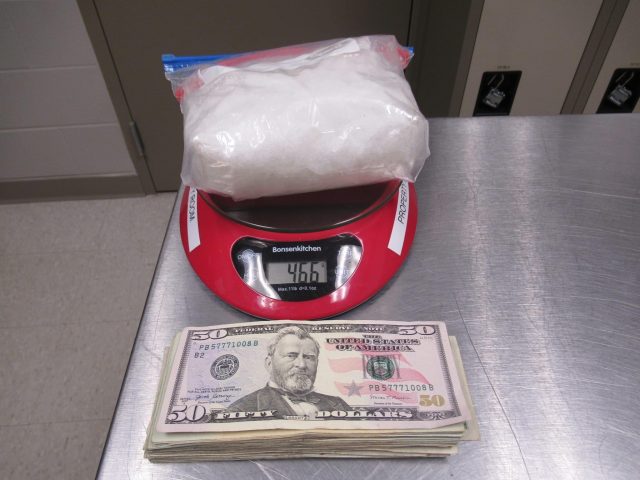 Fairfield County – Drugs and cash were seized in a traffic stop overnight in Fairfield county
According to the sheriff department, Deputy Justin Mann and his K9 partner, Lupo, initiated a traffic stop in the area of US 33 near Carroll. During the stop Deputy Mann deployed his K9 partner who alerted to the presence of drugs.
The resulting search and seizure yielded 1 pound of Methamphetamine and cash.
Sheriff office have not yet released the name of the suspect arrested.