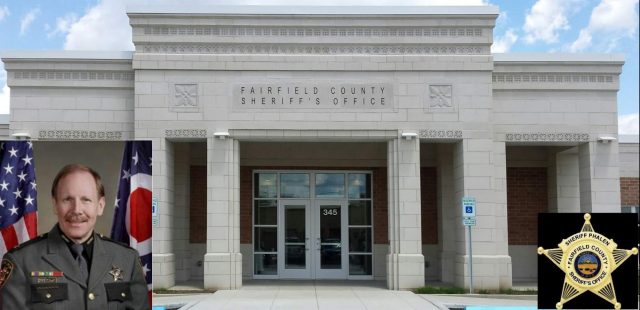 Fairfield County OH- in Review – Top Incidents
Oct. 5, 2020
*Narcotics, Canal St, Possible overdose in vehicle. Driver was found and had drugs and paraphernalia found in the vehicle. Driver arrested for OVI.
*Accident, Winchester Blvd/Prentiss School. 2 vehicle non injury.
*Larceny, Elm St Canal, Caller advised someone left a bicycle in his yard and stole his bicycle.
*Larceny, Harrison Ln, Caller advised her van was broken into yesterday and items were possibly missing.
*Larceny, Fairfield Beach Rd, Alcohol stolen from gas station.
*Accident, Cherokee Dr, Vehicle backed out of driveway and backed into parked car.
*Larceny, W. Columbus St Canal, Caller scammed on craigslist
*Larceny, 6647 Winchester Blvd, Theft from Walmart
*Units were on a late OVI.
*CPD called and advised they located a stolen truck from Jeff Wyler in Columbus. Vehicle was located with 400+ grams of Methamphetamine inside of it.
Oct. 6, 2020
*Accident at US33 at Lockville Rd. Two car MVA.
*Criminal Damage at Hamburg Rd. Caller wanted to report that a bullet struck his fence.
*Theft at Lancaster St. Millersport. Caller reporting the theft of fishing gear.
*Suspicious person at Hanner's Park in CW. Unit located a male drinking at the park after dark. Summons issued.
*Unit out on late call reference an unruly juvenile who took parents vehicle.
Oct. 7, 2020
*Theft: Marcy Rd., Caller states someone came onto his property and stole his coon dog.
*Identity theft at Eddington Ave. Caller reported two accounts opened with his identity.
*Theft at Basil Rd. Caller reported someone used his PayPal account to make an unauthorized purchase.
*Hit/Skip at Carroll-Northern and Busey Rd.
*Hit/skip US33 and Pickerington Rd. Two car MVA where unit#1 fled after the crash.
*Criminal Damage at SR204 and Harmon Rd. Caller reported someone shot his vehicle with a paintball while driving.
*Warrant/Narcotics, Stoutsville. Deputy made a traffic stop and recovered a large amount of narcotics from occupants. One had a warrant, and all were taken to jail on drug charges.
Oct. 8, 2020
*Auto Accident: Preservation Way, Two vehicle non injury accident.
*Theft at CW Walmart. Suspect fled area after stealing a cellphone.
*Vandalism at W. High St. Amanda. Victim reported he discovered his vehicle was vandalized overnight.
*Theft at Meijer's in Lancaster. Reporting a theft from 10/5.
*Vandalism at Main St. Rushville. Victim reported her political campaign signs were damaged.
*Theft at CW Walmart. Two males fled the scene with stolen items but left two female juveniles at the scene. Juveniles turned over to parents.
Oct. 9, 2020
*Identity theft from Old Rushville Rd.
*Counterfeit money at Coonpath Rd. (Dogwood Crossing Wendy's). Suspect used a counterfeit $100 bill to pay for food. As soon as suspect passed the bill, he grabbed the food and fled the store.
*Hopewell Church (Schoolhouse Park). Neighbors reported that suspect's vehicle pulls into the park and suspect attempts to sell drugs to their children. Parents called today when the car pulled on the lot. Deputy located, discovered drugs, and processed the male for physical control OVI.
*Winchester Blvd. CW. Women throwing items in the parking lot and hitting cars with shopping carts.
*Criminal Damage at Rustic Ridge. Caller came home and found a trailer window broken.
Oct. 10, 2020
*Recovered Stolen Vehicle: Grubb Rd., Caller states a pickup truck had been driven into the lake and was partially submerged. After checking the vehicle came back as stolen. Det. Bureau contacted and the vehicle was returned to the victim.
*Theft at Meijer's in Lancaster with a female in custody.
*Caller wanted to report someone damaged his mailbox at Stringtown Rd.
Oct. 11, 2020
*Larceny, McGrery Rd. The residence and the barn were broken into. Window busted out of barn. Known Suspect. Numerous items taken.
*Burglary, Mamie Dr. Entry made through barn items taken.
*Traffic stop, Hill Rd, Deputy made a traffic stop and the driver was arrested for OVI.
*Bad Checks, Market St, Rushville Marathon received a counterfeit $20 bill.