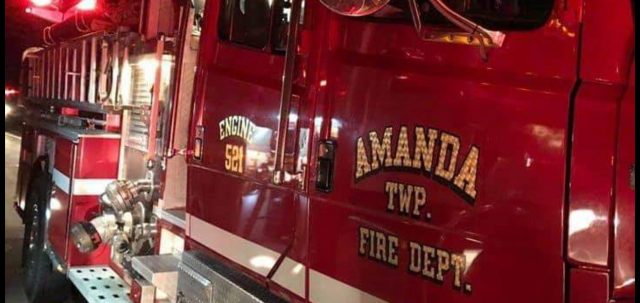 Fairfield County OH- On 9-6-2020 a call went out regarding a structure fire in the 9000 block of Rich Hollow Rd in Madison Township.
Amanda Township Fire Department responded and once the team arrived on scene, they immediately began to assess the situation and found a working fire inside the residence. . There were vehicles parked outside the home and the crew wasn't sure if anyone was still inside the working structure fire. They started searching for occupants while controlling the fire simultaneously.
There were no occupants or injuries and the fire was quickly extinguished before it could spread from the single room of origin. The quick response time and great coordination from the Amanda Township Fire Department saved the home from being a complete loss.