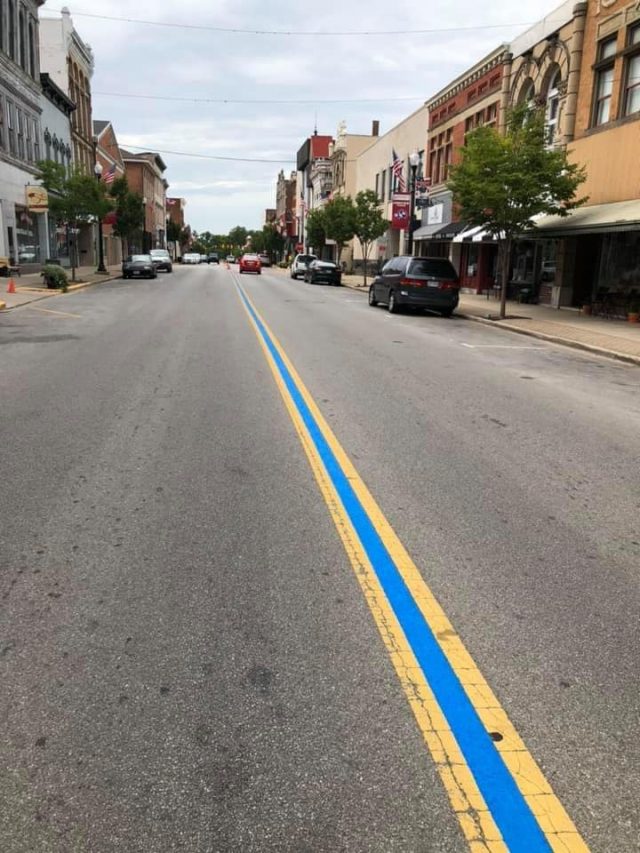 WAPAKONETA – A local Ohio group has painted a blue line tribute to first responder groups in a downtown street.



The Breakfast Optimist Club petitioned the city for approval rights to paint part of Auglazie Street in  Wapakoneta a town in North West Ohio.
"A picture is worth a thousand words and our department is speechless.
We are humbled by this gesture and we will continue to work for the betterment of our community," said Wapakoneta Police Department.



But, this didn't go without controversy several people on the police page spoke out against the painting and said that it was not OK to deface public property.
Wapakoneta responded to people who argued the hot topic, "for the people who supported this post – Thank you. Please don't get into arguments that take away from the appreciation for first responders. Regardless how people feel about law enforcement – we will still respond and protect their lives and property! Again – we are thankful for our community!"



According to the clue the line hopes to be a daily reminder to what first responders and law enforcement does everyday for the citizens.