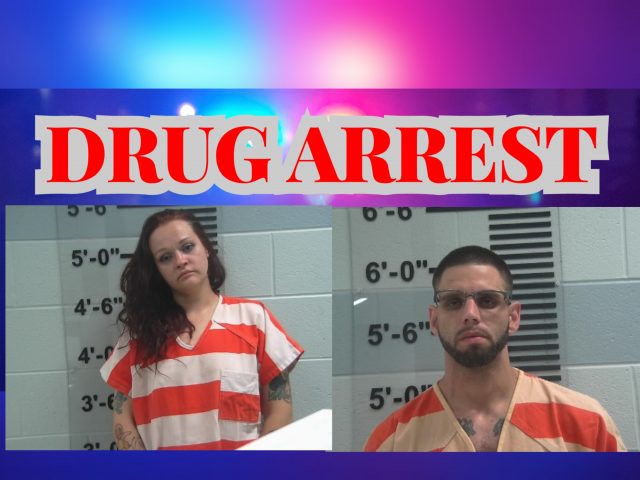 Fairfield County OH- On 7-15-2021 Deputies completed a Narcotics/Traffic Stop, Basil-Western Rd./Pickerington Rd. – Deputies discovered that the passenger, had a valid warrant out of Lancaster Police Department.
A Female Deputy completed a pat down of the subject and she was found to have suspected methamphetamine hidden in her bra.
Deputies then conducted a search of the female's immediate area in the vehicle and located additional suspected narcotics.
Deputies then conducted a P.C. search of the vehicle which wielded about a ½ pound of suspected crystal methamphetamine, an ounce of suspected fentanyl, a bag of suspected psilocybin mushrooms, a jar of suspected marijuana, pressed pills believed to be either fentanyl or ecstasy, along with packaging and weighing items.
Both parties were arrested and MCU was called out. Tamara Editha Oliver, age 28 was charged with Felony Drug Possession and her outstanding warrant. Joseph Allen Edenfield, age 31 was charged with Felony Possession of drugs and driving on a suspended license.
Methamphetamine, Fentanyl, halogenic mushrooms, Ecstasy, Marijuana. All the above listed items were photographed, seized, and taken for evidence.