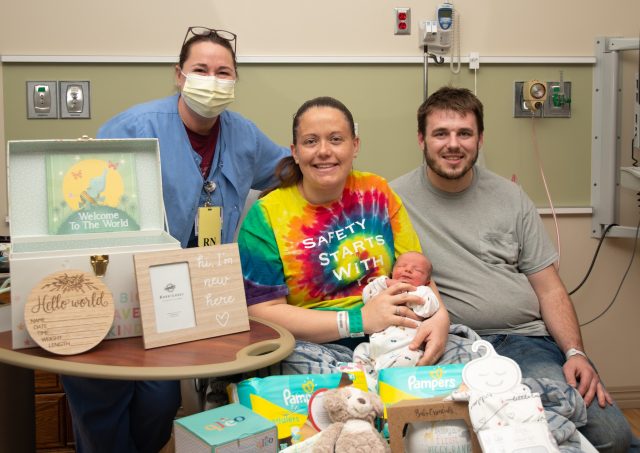 Fairfield County – The first baby born in 2023 at Fairfield Medical Center is Jonathan Thomas Lewis, son of Amber Taylor and Jesse Lewis, Sr. of Lancaster.
Baby Jonathan was born at 2:46 a.m. on Jan. 2, weighing in at 7 lbs., 8 oz. and measuring 21.5 inches long.
On behalf of FMC's Maternity Services, the proud parents were given a large chest full of baby necessities including diapers, a piggy bank, a picture frame and a stuffed animal.